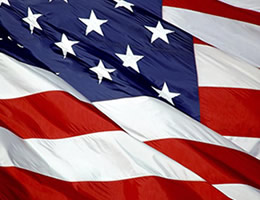 888 Ups The Ante in New Jersey
888 has just come up with their most lucrative new player bonus offer ever in New Jersey, where new registrants will receive a total of $30 in cash and tournament tickets. Only $4 of it is in cash with the other $26 in tickets, but this does make it the most generous no deposit bonus in the state.
This new offer now trumps Party Poker's no deposit bonus of $25 in New Jersey, and the more offers like this, the more likely that the market can attract the amount of new players that it requires to maintain its vibrancy and health, and perhaps even grow it.

The nice thing about 888's offer is that both the $4 in cash and any winnings from playing the tournaments can be withdrawn immediately if players choose to do so, which makes the offer much more appealing than the usual much stricter withdrawal requirements that you usually see in no deposit bonus offers.
This is in addition to 888's regular deposit bonus where players get a 100% match of their first deposit up to $888.
888's New Jersey network, WSOP/888, has pulled ahead of Party's Party Borgata network to take over first place in the state, and if this is any indication, they plan on working on staying there.
California Online Poker May Be Several More Years Away
Not long ago, there was a lot of hope that 2015 might finally be the year that we see an online poker bill passed in the state of California. Very early on though lawmakers became more skeptical, and Assemblyman Mike Gatto, who introduced a new bill last December to go along with the other three currently under consideration, recently felt that there was about a 50/50 chance that a bill would be passed in the current year.
Now, Gatto feels that it is very unlikely that anything will get done in 2015 and feels that there's only a one in three chance a bill will be passed in 2016.
The stakes are high here and the various groups still are as opposed as ever, and there is no resolution in sight, at least not one on the horizon, and we may have a long wait yet to see this ever worked out enough to get something passed.