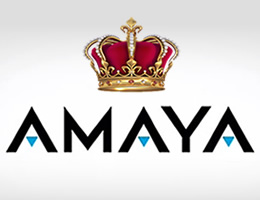 View From The Sky
On the heels of the overall online poker market giving up 3% last week, it backed up a further 4% this week, bringing the loss over the last 3 weeks to a total of 9%. 8 of the 10 top poker sites and networks were down, being led by Pokerstars.it, which was down 12% over last week, dropping them from 6th to 8th place in the rankings.
Pokerstars.fr and Bodog each moved up a spot, to 6th and 7th, both passing the slumping Pokerstars.it. The rest of the top 10 remained in the same positions. The overall market is down a massive 29% over this time last year, but that is mainly due to Poker Stars running its billionth hand promotion this time last year, which had the overall numbers pretty inflated over normal.
Amaya Is The New King Of Online Poker
Amaya Gaming has been looking to expand their operations lately, and their acquisition of the Ongame network a while back was a pretty big step toward that. Ongame isn't one of the top online poker sites by any means though, but their latest acquisition certainly is.
This week, they bought the 800 pound gorilla of the online poker business, the company that owns both Poker Stars and Full Tilt Poker. Poker Stars didn't buy them, they didn't merge with Poker Stars, they bought Poker Starts outright.
When you buy a company that is a lot bigger than you are, you can bet that the deal is heavily leveraged, meaning that a lot of money has been borrowed to do it. That is indeed the case here. Some worry that the pressure that this heavily mortgaged deal will put on the company may impact their performance, but on the other hand they have bought a company which completely dominates the industry, and they are keeping their present management intact, so if they do screw this up it won't be easy.
Canadian players have already begun to worry about whether or not Poker Stars will pull out of Canada, given that Amaya is a Canadian company and not offshore as Poker Stars' former owner was, and may be subject to Canadian law in a way that the Rational Group was not. Amaya has assured everyone that it has no plans to pull out of any markets that it currently serves, but that hasn't completely alleviated the worry.
New Jersey Stabilizes Again, WSOP Nevada Headed Back To Reality
The New Jersey online poker market is showing some signs of leveling off once again, although every time it has done that lately it has ended up dropping a little further. The revenue numbers for May are in and it showed a decline of 12% over April's performance.
Party Borgata saw a 4% increase in traffic this week though and has regained its position as the top U.S. based online poker site, although only by a very slight margin now, taking it back from WSOP Nevada, who held it for a brief time as WSOP fever hit Las Vegas recently.
The WSOP excitement is already starting to show signs of waning though, in spite of WSOP Nevada's numbers being up 3% for the week, and up 50% from just a month ago. The latter part of the week had them posting reduced traffic numbers which may indicate that the fun may soon be over.
PokerStars May Be Expanding To Other Online Gambling Formats
One of the offshoots of the deal by Amaya Gaming to acquire the parent company of Poker Stars is the potential for the world's largest poker site to finally expand into other forms of online gambling such as casino games and sports betting.
Just about every other poker site online offers these other forms, including Poker Stars' sister site Full Tilt Poker. Amaya Gaming in fact already provides the casino software for Full Tilt Poker, and how that they own Poker Stars, it is speculated that it may just be a matter of time, and sooner rather than later, before Poker Stars starts offering other forms of gambling as well.
The cross traffic generally tends to flow toward poker and not so much away from it, meaning that other gamblers may dabble in poker, but poker players are less prone to do so. This is probably especially true with Poker Stars' player base, who tend to be much more poker focused than the more casual players you see on other poker sites.
Still though, there are certainly some players among Poker Stars' massive player base that may want to give these other forms of gambling a try, and given that these forms can be rolled out fairly cheaply, especially with a company that is already well experienced in doing so, this may become a reality soon.