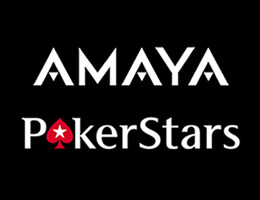 View From The Sky
The worldwide poker market erased their losses of 3% last week by posting an identical gain of 3% this week, in spite of 8 out of the top 10 online poker sites seeing a decline. The boost was mostly driven by a nice increase by Poker Stars, who handles the majority of online poker traffic and therefore has the potential to really influence the overall market by their results. The rise in Poker Stars' numbers did coincide with a very large promotion that they had just run, giving away a total of $750,000 to players when hand milestones were reached. The promotion is over and traffic is now back to normal levels.
Bodog moved up another spot, now sitting in 6th place overall. They are now ahead of Pokerstars.it, who fell to 7th place, although they are only behind by a nose. Bodog now has about the same amount of traffic as all of the other U.S. facing poker rooms combined, and now are clearly the dominant force in the market.
Adjarabet cracked the top 10 this week, pushing Pokerstars.fr down to 11th. They are now neck and neck with Winimax.fr who sit in 9th, and may be poised to move up another position soon.
Overall traffic now sits at 9% less than this point last year, an improvement over last week's number of 12%.
Amaya and PokerStars Merging?
Poker Stars is currently considering a merger with Amaya Gaming, owner of the Ongame Network among other properties. Should this go through, the plan may be for current Poker Stars and Full Tilt Poker owner Rational Enterprises to turn over control to Amaya, I name only though, and the hope may be that this facelift may help them gain entry into the U.S. regulated online poker market.
Whether or not this would work though is another thing, as the change would be merely on the surface, a ruse of sorts, with essentially the same people from Poker Stars running the show pretty much. This does go to show what lengths the people at Rational Enterprises will go to in order to give themselves a better chance at the American market.
Shares of Amaya are up 30% over the past week, fueling the speculation that this deal will get done soon, although nothing concrete has been confirmed yet. If you believe in following the money though the money is speaking out in favor of this.
Full Flush Continues To Build Their Hand
Full Flush Poker, the flagship of the emerging Equity Poker Network, has now added further to their stock by purchasing Integer Poker. While this is by no means a major addition, it does add a better overall presence to Full Flush, adding the European focus of Integer Poker to their existing focus on the U.S. market.
After a nice steady move up over their first few months of existence, Full Flush and the Equity Poker Network has seen their growth stop and things pull back a bit from their highs last month, but they continue to work hard to try to grow the operation even further, and while this move won't help things much, it does show a commitment to that.
NJ Poker Revenue Now Declining
The decline we've seen in traffic in the New Jersey online poker market has been to some extent buffered by an increase in overall player value that they have experienced there. We tend to look at traffic numbers a lot but that's only part of the story when it comes to poker revenue.
The value of players to poker sites tends to differ quite a bit and it's no secret that poker sites focus more on attracting higher value players, the ones who play bigger stakes and more hands as well.
In New Jersey though we're not only now seeing declining player traffic, but the value of that traffic is now declining as well. Revenue from poker in the state was about $2.5 million in April, and that number is expected to decline significantly this month, the first month in fact since online poker began in New Jersey that poker revenue will have declined.
This has happened mainly due to losing higher value players as well as players in general. This trend could continue further, which is a big reason why Party Borgata and other sites in the state are now more focused on the bigger players, to try to curtail this. Losing players doesn't bother these sites too much, losing big players and seeing their revenue decline does.