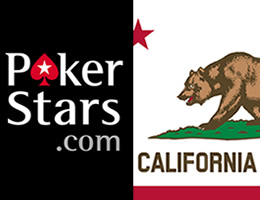 View From The Sky
Overall online poker traffic dipped a further 2.6%, sliding for the 11th straight week. Only one of the top 10 poker sites showed an increase in traffic with the other 9 experiencing a decline. Compared to last year, traffic is down by a total of 9%. This is the second straight week though that things have improved relative to last year, and although it is still well behind the numbers at this point then, the gap is narrowing a bit.
The iPoker Network has reclaimed third place from Full Tilt Poker, who dropped to fourth, with Party Poker dropping from fourth to fifth. The rest of the top 10 remains unchanged.
New Jersey Online Poker
In spite of the weak market overall this week, New Jersey market leader Party Borgata posted a 3% gain in traffic, and it doesn't seem to be due to anything other than things setting in for them.
Both major competitors for the state's online poker players lost ground though. WSOP.com dropped 4%, while the All American Poker Network fell by a more alarming 9%.
While some people are seeing the more stable performance of Party Borgata as indicating that things are finally settling in for the New Jersey market, we will really need to see a better performance from these other 2 major poker rooms before we can say too much.
Party Poker Gets Busted
Party Poker was handed a significant penalty by Google this week, for its link building practices. Poker rooms are generally pretty aggressive with link building, and they have been getting away with it until now, but this party may finally be over.
As a result of this penalty, Party Poker's site, as well as their Party Casino domain, has been completely removed from Google's search engine results. While this will certainly cost Party in terms of search traffic, it should be a boom for affiliates, as there won't be a free ride for them for awhile and they will have to rely on other sources such as this.
The penalty is expected to last a few months at least, and while they wait for it to pass, they will have to do without their top rankings in several key poker search terms. We'll have to wait and see what long term effects this might have, but this could cause the industry as a whole to be more prudent with their link building.
California Prepares For Online Poker
California is edging closer to finally hammering out the details for their planned online poker regulation, and although there are still some important details to be resolved, most notably whether or not Poker Stars will be allowed to participate or will be excluded as a "bad actor," it is likely just a matter of time before the sides finally reach agreement enough to get the deal done.
In a committee hearing this week, revenue projections were presented, and as was the case in other states, they seem to be well overblown. This may not be a bad thing though, as bloated projections do tend to drive the will to pass legislation, and many politicians salivate at this potential, only to end up with their tongues hanging out later, as has happened in other states.
It seems that those in power do not pay enough attention to the real world, to the behavior of actual online poker players, and instead rely on a lot of guessing, and those guesses tend to be overly optimistic. Whatever gets the deal done though.
Projections presented to the committee ranged from about a half billion dollars a year to a billion, although industry insiders are forecasting revenue of $250 million or even less. The industry experts tend to be much better at predicting this. That's still a lot of money though.
Poker Tracker 4 Comes To New Jersey
Poker tracking software, such as Poker Tracker, has been enormously popular with online poker players over the last few years, and is considered almost essential by players who like to play a lot of tables in particular, and these players tend to drive a lot of volume.
Poker Tracker has finally provided support for several top New Jersey online sites, including Borgata Poker, Party Poker, 888 Poker, and WSOP.com. This will no doubt help these sites attract more players and generate more volume and rake as well.
Players need not be concerned that this program or similar ones will get them in trouble with the poker rooms, as they are widely accepted at poker sites all around the world, and the New Jersey sites are no exception.
This will not only make it easy for players, it helps the poker sites as well, and of course helps Poker Tracker. So everyone wins here.