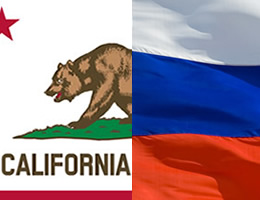 California Tribe Faces More Threats
The Santa Ysabel Indians of California have been boldly proclaiming their desire to offer online poker to Californians in spite of whatever the wishes of state legislators may be. While other tribes in the state are waiting for the passage of a bill that would allow them to finally make this happen, the Santa Ysabel Indians have been far less patient and have been threatening to offer online poker anyway for quite a while, and as we reported earlier, they may even be doing this already.
They are subject to state law though and the courts have already shut down their real money bingo site. State legislators are now threatening to not offer the tribe a license once a bill finally gets passed, which might serve to be persuasive.
The big issue here is that while the Indians can offer gaming to people on their tribal lands, this doesn't extend to non tribal lands, which online gaming clearly does.
Russia Passes Bill Making Online Poker A Crime
In spite of what seemed at one point anyway to be a tolerance of online poker, which even included some speculation that they may end up regulating online poker at some point soon, Russia has passed a bill that clearly makes playing online poker illegal in the country.
Players as well as operators are being targeted by this law, with players facing fines of up to half a million rubles (about $7000 U.S.) and up to two years in prison for playing online poker.
While it is one thing to have a law and another to enforce it, and enforcing it against online poker players is very difficult since it's hard to gather evidence to prosecute anyone, we'll have to see if this gets followed up by any actual convictions.
It may just be in place to serve as a deterrent and the prospects of spending two years in prison will likely be quite effective in scaring away a great many Russian online players, so it probably won't matter of no one actually gets charged.
Winning Poker Network Experiences Connection Issues
The Winning Poker Network has been running a big promo lately called its Online Super Series, which it heavily promoted as bringing back the glory days of big tournaments to American players, particularly with its one million dollar guaranteed tournament which was scheduled to take place on Sunday.
The tournament series has seen some connection difficulties, a problem which ended up climaxing on Sunday, the very day that the big tournament was to be held. The problem was severe enough that they had to cancel the tournament and it is now rescheduled for February.
The Winning Poker Network now sits in 29th place overall, with an average cash game player count of 300, and is currently the 4th most popular U.S. friendly site, behind the top 3 of Bodog, Merge, and Chico, who we don't hear much from but has been quietly growing over the last few months.
Amaya Stock Takes A Hit
Amaya Gaming, the parent company of Poker Stars and Full Tilt, got hit with an investigation this week from securities regulators in the Province of Quebec, in Canada, where their headquarters are located.
Although the investigation is said to be fairly routine, this did end up worrying investors and their stock took a big hit, losing about 25% of its value. It has rebounded slightly this week so the worst may be over but this investigation is making some people nervous at least and we'll have to keep an eye on things to see if this ends up affecting their operations.
The company's stock value is still over four times what it was prior to their looking to make this big move, so things still look great for this company, although a sell off isn't something they want to see at this point either given how heavily leveraged this deal is.