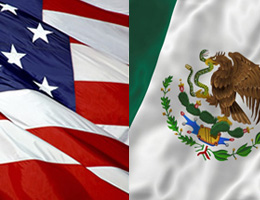 View From The Sky
Overall online poker traffic fell a bit this week, giving back half of it's 2% gain from last week by dropping a percent. This was expected as the momentum from PokerStars' current promotion has been ramping down, in spite of the promotion still continuing.
Bodog moved up to fifth place this week, matching their all time highest ranking. Full Tilt and Pokerstars.it traded places in sixth and seventh, and Pokerstars.es and Pokerstars.it traded spots as well, in ninth and tenth place.
Half of the top 10 online poker sites saw an increase while the other half declined. The market is now down 8% from this time last year.
Several Online Poker Sites See Declining Profits
Several online poker companies reported their quarterly results this week. 888 saw a 5% decrease in profits, with part of that due to the millions they have spent on promoting the All American Poker Network in New Jersey.
Bwin.party also lost money this quarter and also blamed in part the lackluster performance of its New Jersey site, although the falling poker market in general did contribute to this and the losses at other sites as well.
Playtech, owner of the iPoker Network, reported increased earnings, but did see a decline of 7.6% in poker revenue, fueled by a 27% loss in traffic in the first half of 2014.
Indian Tribe In California To Introduce Online Poker Soon
With all the bickering that is going on in California regarding their passing a bill to legislate online poker in the state, the Iipay Indian Nation there is fed up of waiting, and plans to launch the first ever California based online poker site very soon.
The site is called PrivateTable and the play money version of it is already up and running, with real money play to follow in the next couple of weeks. They originally had scheduled this to be up and running now but have experienced some delays.
Players must be 18 years of age or older to play here and also be residents of California. It will offer poker only at this time, with its rollout to be gradual, with more tournaments and promotions scheduled as the site is up and running for awhile. They already have a payment processor in place and will also be welcoming affiliates.
So we'll have to see whether this ends up encouraging other Indian tribes in California to do the same, and if all of this ends up causing the state legislature to act with more haste in getting the disagreements that exist resolved more quickly and get state wide regulated poker finally up and running.
PokerStars and Washington State
Those who seek to label Poker Stars as a "bad actor" claim that PokerStars violated U.S. law when they persisted in offering online poker after the UIGEA was passed in December of 2006.
The UIGEA did require that online poker was illegal either by state or federal law, and while it is accepted that it wasn't by federal law, there are several states where online poker may be illegal, even though few of them mention online poker specifically. However if poker playing for money is illegal in general, then poker playing for money online would be illegal as well.
However some states do make online poker illegal specifically, and none more clearly than Washington State. Barry Greenstein has recently spoken out in favor of PokerStars, pointing out that they did withdraw from the Washington State market back in 2010.
Opponents have pointed out though that Washington made online poker illegal all the way back in June 2006, even prior to the UIGEA, and PokerStars didn't pull out of the market until 4 years later.
However, the validity of this law was being contested in the courts during this time, and it wasn't until 2010 that it became finally decided by the Washington State Supreme Court, which upheld the law as constitutional. This is when PokerStars and other sites finally pulled out.
None of this is likely to influence the people who want to restrict PokerStars though, although their new ownership is seen more favorably in some states anyway.
Mexico To Regulate Online Poker Very Soon
Mexico is poised to pass a bill regulating online poker in their country. The bill is set to be introduced in the Mexican House of Representatives on Sept. 9, with passage predicted to happen by the end of the month.
Mexican law on gambling was last updated back in 1947 and therefore doesn't address the topic of online gambling. However this bill will seek to do that, which will license operators offering play to Mexican residents as well as imposing a tax on profits.
It's been open season on online poker in Mexico thus far though, and in fact many U.S. online players have moved to Mexico in order to gain access to all of the world's best poker sites. Limiting this to Mexican sites only, which would be the case in a regulatory framework, may cause them to have to move again.