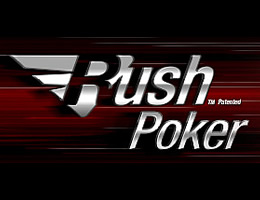 Online Poker
For the third week in a row, the worldwide online poker numbers were up slightly, this time coming in at a half a percentage higher than the previous week. Once again, the gains were pretty broad based, with 8 of the top 10 online poker sites posting a gain in cash game traffic while only 2 posted a decline.
Compared to this point last year, the overall numbers are down 14% from where they were, up from the 15% difference we saw last week. Eventually the hope is to see this decline start going the other way, but that may take quite a while given how far off we are from a year ago and the best we can hope for in the near future is to see this number go down gradually.
All of the top 10 online poker sites kept their previous week's rankings, although third place iPoker narrowed the gap between them and second place 888 Poker by half, going from a difference of 600 players on average to only 300 this week.
PokerStars has reaffirmed its place as the king of online poker. PokerStars boasts more cash-game players than the next 10 most popular poker sites/networks combined including 888poker, iPoker and Party Poker.
Fast Fold Poker Growing Fast
It's been five years now since Full Tilt introduced the poker world to its innovative new form of poker called Rush Poker, and soon other sites were coming up with their own similar versions of this format: PokerStars - Zoom Poker, iPoker - Speed Holdem, Party Poker - Fast Forward Poker, Microgaming - Blaze Poker, 888poker - Snap.
Given the fact that so many players find themselves out of hands a lot more than they are in them, due to the much tighter games we see nowadays where only a small percentage of players even see the flop, the only surprising thing about fast fold poker was that it took so long to catch on.
While higher stake poker has a higher requirement for reading your opponents and thus you want to track the play when you're not in the hand to better learn how particular opponents play, a lot of players don't worry about this so much in the small to mid stakes, so fast fold poker would seem to be something that a lot of these players would find very appealing.
Fast fold has become plenty popular on Full Tilt though, with Rush Poker consisting of a very impressive 45% of all the hands dealt at cash game tables. It is far less popular on other sites but perhaps with more time it will catch on this much elsewhere as well.
New Jersey Merger Forges Ahead
The agreement between New Jersey online poker sites WSOP and the All American Network is running full steam ahead now, even though the sites only share a portion of their overall traffic, as this is limited to just certain games and tables.
Since they haven't merged completely, this creates the problem of having some of the players on each site double counted, which serves to artificially inflate their actual numbers.
Once this is sifted out, it appears that the overall impact is only slight, with each site doing a little better than they did traffic wise prior to the merger, but nowhere near as much as it would appear just looking at the raw numbers.
This still seems like a great idea though and has instantly put them into first place by a good margin over second place Party Borgata and the rest of the U.S. based online poker sites.