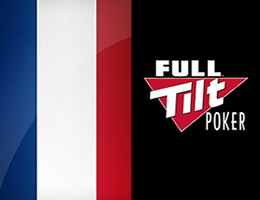 Online Poker
After three consecutive weeks of increased traffic, the online poker market dropped a modest 1% this week, with 7 out of the top 10 online poker sites in terms of worldwide traffic experiencing a decline, with only 3 posting a gain.
Market leader PokerStars continued their trend toward better numbers, posting an average traffic count of 21,000. Second place 888 Poker reestablished their healthy lead over third place iPoker, coming in at 2800 players versus iPoker's 2100.
Bodog moved up to fourth place with 1800, followed by Pokerstars.it in fifth with 1700. Full Tilt dropped to sixth with 1600 as their current promotion winded down, Party Poker dipped all the way to seventh with 1500, Winamax.fr came in eighth with 1200, Pokerstars.es grabbed ninth spot with 1150, and Adjarabet rounded up the top 10 with 1050.
Compared to this week last year, the market is down 14%, unchanged from last week.
French Poker Market Becomes More Competitive
Winamax.fr and Pokerstars.fr have shared dominance of the French regulated online poker market since its inception, and unlike very other market in the world, including the overall world market, this is one that PokerStars hasn't dominated all by themselves, as Winamax has provided them with stiff competition all along, most often coming in ahead of the giant of the online poker world.
Partypoker.fr and iPoker.fr have both been making some good gains lately though and look like they may be taking traffic away from these two larger sites and Pokerstars.fr in particular.
The count for this week has Winamax leading the way with 1200 average players, and Pokerstars.fr in second with 950. Partypoker.fr is now not far behind them with 600 average players, with iPoker.fr right behind them with 550.
This looks like good news as it shows that the French market may be getting a little healthier lately. A couple of years ago 888 withdrew its French site due to complaints of the market not being able to sustain it and now we have these two other poker rooms doing well. We'll keep an eye on how this pans out over the next while.
More Full Tilt Payments Set To Go Out In March
In spite of how long it's been, Full Tilt still hasn't paid out all the payments that are due their players under their former incarnation that fell victim to the Black Friday seizures, but plans are underway to send out more payments soon.
Of the 3500 players that are set to be paid during this round, 3100 of them had filed incorrect information during previous attempts to collect, such as providing incorrect social security numbers or banking information.
The other 400 are those with disputed balances where this dispute has since been resolved. This leaves a further 1200 players whose disputes have not been resolved yet, and it's anyone's guess when they may end up receiving their funds, as no timeline has been provided.