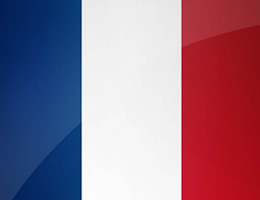 View From The Sky
Online poker traffic fell by another 1% this week, although this was a smaller decrease than we saw last week. Only half of the top 10 online poker sites lost ground this time, with the other half posting an increase in traffic. The overall market now sits with 10% less traffic than this time a year ago.
Concerns about Bodog losing ground through some affiliates perhaps shying away from promoting them in favor of focusing on regulated markets in the U.S. instead hasn't had any negative effect yet, and they not only moved up a notch this week to sixth place overall, they have a comfortable lead as well on Pokerstars.it, who fell to seventh.
Bodog does more business than all of the other U.S. facing sites put together, including both unregulated and regulated sites, and while that might change down the road as regulated poker gets rolled out more in the United States, they are certainly a force to be reckoned with right now.
Winimax.fr fell out of the top 10 this week, dropping from ninth to eleventh, with Pokerstars.fr and Pokerstars.es moving up to ninth and tenth place respectively.
French Market May Not Be As Bad As It Has Appeared
The regulated French online poker market has been hit rather hard of late, falling by a total of 18% over the first half of 2014. However it is not all gloom and doom, with Winimax only down 5% over where they were a year ago, and Pokerstars.fr actually ahead of where they were traffic wise this time last year.
When you look at the fact that the overall market is down 10% from where it was a year ago, you can see that things aren't really as bad in France as it may have appeared. A lot of this has to do with what numbers you look at though, and the fact that the French market has really declined in 2014 still is pretty noteworthy and demands we keep a close eye on where things are headed in the near future.
U.S. Regulated Poker News
WSOP New Jersey has now taken over the number one spot in the traffic rankings, from Paarty Borgata, although the lead is only very slight right now. WSOP New Jersey's traffic rose by 5% this week, while Party Borgata's dropped by 7%, causing them to lose their top spot for now anyway.
The overall New Jersey market declined a bit this week, but the performance over the latter part of the week suggests that a further decline may be in store this coming week.
The Nevada poker market continues to pull back as well. In particular, WSOP Nevada continues to drop from their heights during the big promotions they ran during the World Series of Poker. All those promotions certainly boosted their traffic very nicely but once the promos ended things quickly turned back to where things were. They dropped a further 15% this week to go along with a big drop last week and the decline may not be over yet.
Bitcoin Looks To Make A Bigger Impact In Online Gaming
Bitcoin has certainly seen more than its share of troubles lately, with the resistance to it growing. Bitcoins fluctuate in value a lot, which is counter to its initial purpose of providing a currency not tied into the normal economic influences of currency, however the wild fluctuations that this has seen, where it lost half of its value recently and even at the best of times can vary quite a bit, have caused some serious resistance to it.
The hope is that online gamblers and online gambling sites payment processors would be more permissive of it, and there certainly is a lot of potential here since huge sums of money change hands in this business.
Neteller has already come out as saying that it is not interested in it, and being the largest gambling payment processor in the business that wasn't good news for bitcoin, but they have still been able to make some progress in it gaining acceptance, and there is even a bitcoin poker site now.
The Isle of Man, a real gambling hub, has also become a hub for Bitcoin, and we will have to see if this translates into a wider acceptance of Bitcoin among the online gaming community, but it will probably not be an easy task.
This currency will have to show us a lot more stability before it becomes accepted widely though, and we haven't really seen much of that since its creation, and due to the nature of the currency it may never be able to compete with the much more stable currencies of the world.