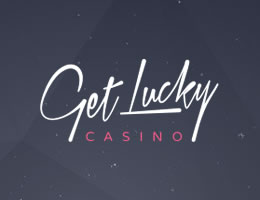 Did you know that slot machines started out in life as automated poker machines? Obviously the humble slot has come a long way over the years, but that transformation just goes to show how things can change over time, and not always in ways that might be anticipated.
The change in the UK legislation that came into force last December might come to be seen in a similarly surprising light. As over December 2014 when the Gambling, Licensing & Advertising Bill came into force any online gambling activity drawing its revenues from UK-based users was obliged to register and pay UK tax. Initial expectations were that the point of consumption tax and its associated administrative burden would discourage providers from trading in the UK. However, it has not taken long for those expectations to be confounded.
Casino start up Get Lucky, have just announced their entrance to the UK marketplace insisting that the new taxes and regulations will have positive effects for both online casino providers and their users. Their argument is that a fully regulated industry will make for a new level of player protection and a fair playing field for operators.
That positive thinking from Get Lucky is not just a matter of their hopes for the future. Get Lucky are not only bringing some of the world's biggest jackpots to UK players, they are also rolling out an innovative and potentially game changing loyalty programme. In the short term, it is the L5million pay outs available via Mega Moolah and the similarly seven figure drops from games such as Gladiator, Hall of Gods and Mega Fortune that are setting pulses racing. But over the longer term Get Lucky's pledge to reward repeat players with bonuses that they can cash out directly - not as free bet offers or win bonuses - but as straightforward cash, that may well prove to be the real, long-term game changer.
Loyalty reward schemes have enjoyed a mixed press over the years, often for good reason. As singer song writer Tom Waits put it, "the large print giveth and the small print taketh away". Players have always had to be mindful that bonus points might have a limited life span and that they were used, more than anything, as a way for operators to drive traffic towards particular games or parts of their domains. In contrast, Get Lucky's straightforward pledge to make their loyalty package a genuine cash payer, for the first time, promises to deliver a tangible return on customer loyalty.
Just as the original automatic poker machines spawned a whole new form of gambling that now appears to owe nothing to poker, the Get Lucky approach to loyalty rewards may yet prove to be a radical and far reaching game changer.
The fact that Get Lucky are rolling out this initiative in the UK is a significant part of this story. It is precisely because the UK market is so diligently regulated, and therefore that customer confidence is so high that such a direct reward mechanism is possible in the first place. As another singer songwriter put it, the times they are a'changing.