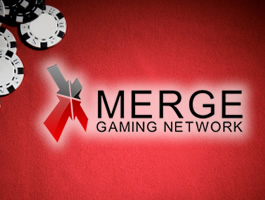 View From The Sky
Online poker traffic overall declined for the ninth week in a row, this time by a full percentage point over last week. The decline was also broad based as all 10 of the top poker sites saw a reduction in traffic this time. The market is currently off by 13% over this time last year.
Full Tilt Poker has now climbed into third place overall, passing both Party Poker and iPoker, who now sit in fourth and fifth place respectively. The three poker rooms are very close though, with little separating them right now. Full Tilt had been in second place for a while, in the earlier days of their re-launch, and they dropped down after the initial hype wore off. We'll have to see if they are in the midst of a resurgence.
888 still has a good hold on second place and it doesn't look like any of these other three poker rooms are ready to mount a challenge for this spot yet.
Little Excitement In New Jersey These Days
In spite of the climax to their 30th millionth hand culminating this past week, Party Borgata failed to make much noise on the online poker scene, and in fact interest dwindled with this promotion since the first milestone of 25 million hands was reached. This is in spite of the 30th million hand paying out 10 times more than the other milestones.
Party Borgata in fact ended up seeing a decline of 7% this week in spite of all the hype. The New Jersey traffic levels as a whole dipped as well. It seems that the original excitement about online poker in this state has dwindled quite a bit already. These declines are often cumulative, as less traffic often breeds even less traffic and even less interest, so the decline may continue.
Merge Gaming desegregating and consolidating
Looking at the unregulated US market, PokerHost has left the Merge Gaming Network in favor of the smaller Equity Poker Network. This was a curious move but it did lead to a 30% surge in PokerHost's traffic this week. So their players certainly seem to like the move at least, so far anyway, and that's the most important thing to look at.
Merge responded with a move of their own by consolidating their rooms. They desegregated its Carbon Poker and Jazette (Sportsbook.com) player pools to create a single unified network, which boosted their numbers as well, at least in terms of how they show up in the rankings.
Merge now sits in 16th place overall, with their tracked traffic up 80% from last week, in spite of PokerHost being gone, with an average cash player traffic of 575. Equity is all the way back in 34th place, with only an average of 180 cash players.
Neteller Making A Comeback In U.S. Poker Market
Several years after being forced out as a payment method to the U.S. poker market, Neteller continues to make inroads in the new regulated poker market scene in the United States.
Already being used in the New Jersey poker market, it also is now accepted by WSOP in Nevada as well. It can only be used for deposits for now, but plans are in place to soon allow it for withdrawals as well.
Neteller was a real favorite among U.S. online poker players back when it was available in the non regulated markets, and there very convenient withdrawal process is sure to make it a hit once again as it gets rolled out even more.
Regulated Online Poker In France Continues To Decline
In spite of seeing an improvement in tournament poker traffic, the French regulated online poker market continues to decline, a trend that has been going on since 2011. While tournament traffic is up 9%, they are really hurting on the cash game side, with cash game bets down an alarming 19% in the first three months of 2014 alone.
The number of active accounts has also dropped, by 10% in 2014 so far. This is causing poker operators in France to suffer, as would be expected with a significant falloff like this.
It was felt that French authorities were a little too greedy in their taxation of their regulated poker, and nothing has surfaced so far to suggest that this is not the case. A great deal of the action there is by players circumventing the regulation and playing at unregulated poker rooms, and this continues to be widespread.
So it's not so much that online poker in France is declining as it is the regulated scheme they have in place is failing to capture as much of the share of the French online poker market as they would like. They may need to make changes in it if they want to eventually put a stop to this.