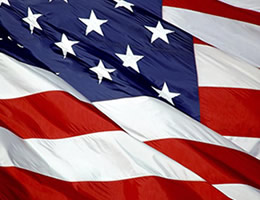 Nevada and Delaware Online Poker
According to Nevada governor Brian Sandoval, the merging of online poker traffic between the states of Nevada and Delaware will soon be a reality. Expectations are that we will see the completion of this within the next 4 to 6 weeks.
Current requirements are that poker rooms that offer the combined player pool be licensed in both states, but as it happens, 888 not only is licensed in both but is the only poker site in either state that is successfully offering online poker right now, although with the very small amount of traffic that Delaware generates, using the word successfully might be a bit generous.
In any case, the governors of both states are excitedly awaiting this, and both likely still have some pie on their face from both falling well short of expectations with this, especially in Delaware, which has become the brunt of a lot of jokes making fun of the almost compete failure of online poker to catch on.
However, it is true that Delaware lacked the player base to see it grow beyond its current miniscule proportions, meaning that with such a small population, it never could get off the ground.
That will at least change with this new deal, and we'll be able to see what actual interest their might be in Delaware, and this can't hurt the scene in Nevada either, which could use a little more action themselves.
Indiana House Passes Online Horse Racing Bill
Indiana's House of Representatives recently passed a bill that would allow advanced bets on horse races in the state to be made via the internet. Presently, such bets are not a criminal offense in Indiana, which may not have been the intent of lawmakers, so this new bill seeks to rectify the situation.
Given that it is legal to place these bets in person, and there does not seem to be any good reason to restrict these online bets in conjunction with this horse racing, the new bill faced little opposition in the Indiana House and passed overwhelmingly without even the need for a debate.
The bill now faces a vote in the Senate, after which it will go to the desk of Governor Mike Pence, who has spoken out against the "expansion of gambling" in the state. However this bill may not be seen as expanding gambling enough though, as it merely allows more access to gambling that is already permitted, as opposed to approving new forms of gambling.
So some people have looked at this bill and surmised that things might be loosening up as far as Indiana's willingness to introduce online poker in the state, but this actually does little to take us toward that, and opposition here to that is likely as strong as ever.
However the road to progress is often a slow one, and this might be at least one step in the right direction, albeit a small one. Meanwhile thousands of Indiana poker players continue to play on offshore poker sites without any problems.