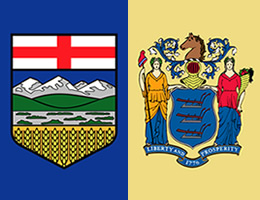 New Jersey Regulated Online Poker News
The massive blizzard that hit the East Coast of the U.S. and had authorities warning people to stay inside, had an impact on the New Jersey online poker market last week, in spite of the storm sparing residents of the state from the big load of snow that hit other parts of the region.
This did cause quite a blizzard at the online poker tables though, with WSOP New Jersey and 888 New Jersey both posting gains of 40%, and Party Borgata putting in a nice 25% gain.
This, together with the fact that WSOP NJ and 888's site being tracked together now due to the fact they are sharing a lot of players, has really put some distance between this new combined site and Party Borgata.
Party Borgata had been leading the pack all along, but that is no more. The combined site now boasts 220 average cash game players to Party Borgata's 150.
We may see this gap widen even further as the combination of WSOP and 888's All American Network builds even more momentum, where their better traffic now makes then even more desirable to New Jersey online poker players.
Alberta Looks To Offer An Online Gaming Site
The Canadian province of Alberta, well known for the huge oil deposits in its tar sands, is now looking to establish an online gaming site to try to capture some of the online gaming market in their province.
They estimate that residents bet between $120 and $150 million on so called grey market online gaming sites, and government officials are looking to capture some of that money as tax revenue.
Overall, the Alberta government already takes in $1.5 billion a year from gaming revenues but they are seeking more. They are also hoping to be able to control the online gaming market more with this bid, particularly in limiting access to minors and cutting down on problem gambling.
While player participation in this scheme would be completely voluntary, as there is nothing stopping residents from playing at any site they wish that accepts Canadians, which is most of them, neighboring province British Columbia has had an online gambling site up for a while now and has found some good success with it, taking in $91 million last year from it, so this could end up working pretty well for Alberta.