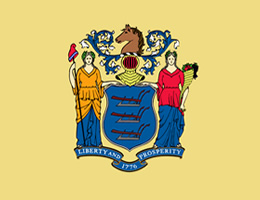 All American Holiday Sale
888's All American Poker Network in New Jersey's performance overall has been quite disappointing since they rolled out the site, as this site has consistently lagged behind the top 3 sites in the state, firmly entrenched in third out of three online sites there.
So during the holiday season they are running a nice promotion, targeted specifically at trying to attract some of the bigger players out there, where they are offering players who deposit $20 or more a limited time 50% rakeback deal, which applies to both cash rake and tournament fees.
It runs until December 31, and so far it has provided a nice boost to the site's traffic, although they still have a long way to go in order to catch up to their competitors, and even during this promotion still only have about half the traffic that the leading site in the state boasts.
The ideal number of sites in New Jersey might actually be two not three, and it will be interesting to see what happens to All American once Poker Stars finally comes to the state, which will almost certainly impact the numbers of All American, who have the least amount of a cushion between where they are now and what's considered the minimum for viability.
Studies Show Online Gambling Not A Problem
One of the criticisms of the availability of online gambling is that it is said to increase problem gambling overall. No one can argue that online gambling does make gambling more accessible and many believe that this leads to more abusive gambling.
However those with a gambling problem are much more motivated to find it and there are certainly other venues besides online gambling that they can get their fix with. So this is the part that critics tend to miss.
In 3 different studies, it was shown that online gambling does not contribute significantly to problem gambling. When online gambling becomes available, the rates of problem gambling don't really change much at all.
Studies by both Harvard University and the University of Buffalo confirmed this. They even found that while proximity to a land based casino increased gambling rates, having online gambling available actually reduced the amount of gambling people did overall.
A further study done in the U.K. showed that gambling advertising did not increase problem gambling. Problem gamblers don't need ads to get them to gamble though so that's not really surprising.
So a lot of the concern here isn't really unfounded, they are merely off the cuff beliefs that don't measure up to scientific study.
New Jersey Gaming Looks Forward To Better Year in 2015
It hasn't been a stellar year for New Jersey gaming, with their land based casinos taking a real hit and their online poker rooms continuing to fall well short of original expectations. However 2015 is a new year and the state's gaming operators remain optimistic that this coming year will be a better one for them.
The Trump Taj Mahal, not long ago on death row and set to close by the end of the year, has been spared for now at least. Even the Revel, which was closed a couple of months ago, may end up reopening again if the deal to sell it goes through.
There is also talk of opening a casino in the northern part of the state, close to New York City, which would certainly be a shot in the arm for New Jersey's casino business if they can ever get past their Atlantic City only mentality, although this would require an amendment to the state constitution which currently only permits casinos in Atlantic City.
On the online side of things, New Jersey is still waiting for the grand entrance of worldwide market leader Poker Stars into their midst, which was expected to be already up and running by now if not for all the red tape they have faced in getting a license to operate an online poker site in the state.
There is even talk of PokerStars operating a live poker room in the state, although that probably won't happen this year. It's almost certainly true that the expectations of the impact PokerStars will have on the New Jersey online poker market is overblown, but it certainly won't hurt.