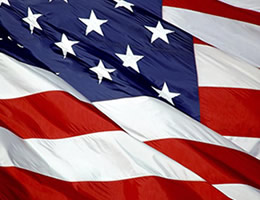 Online poker
Overall traffic fell by 3% this week, giving back the 3% gain that we saw accumulated over the past 2 weeks. Compared to this week last year, traffic is now down 10% over last year's levels, down from the 9% if was off last week.
Full Tilt had a good week, moving up from seventh spot to fifth, knocking Bodog down from fifth to sixth. Pokerstars.it moved down a spot as well, from sixth to seventh place. 888 Poker managed to hold off the challenge from iPoker for their second overall spot for another week, and now has a more comfortable cushion, although iPoker is still well within striking range.
Adjarabet also broke their way into the top 10 again, into tenth place, knocking Pokerstars.fr out of the top group and down to eleventh. 8 out of the top 10 online poker sites lost ground though, with only 2 gaining traffic during the week.
Adieu, Ongame France
It doesn't look like Ongame's French Network will be around for much longer, now that Bwin.fr has left the network this week, as expected, to join Partypoker.fr. The transition seems to have been a smooth one though as Partypoker.fr's numbers instantly increased by about 100 cash game players on average, although that's still only about half of what is eventually expected to come over from this move.
So this has already provided a nice boost to Partypoker.fr's traffic, which has increased by almost 20% already from this move and this could eventually translate into a 40% increase when it's all said and done. Partypoker.fr is already up to 14th place overall in the overall rankings as a result of all of this.
This now leaves EuroPoker.fr as the only remaining skin on the Ongame France network, but they won't be on it for much longer either, as they are expected to leave for iPoker.fr later this year. Ongame France now sits in 40th place overall with an average of only 100 cash players, while iPoker.fr is in 20th spot with 4 times as many cash players on average, so this doesn't appear to be a tough choice for EuroPoker.fr at least traffic wise.
Ultimate Poker New Jersey Closes Down
Ultimate Poker New Jersey never did catch on like its promoters hoped, and after fighting a losing battle since this poker site opened up, they finally gave up this week and shut down the site.
Ultimate Poker had only been averaging 5 cash game players though, so the impact will be slight, and those few players should have no trouble at all finding another New Jersey online poker site to play at, with quite a bit more traffic than they had to suffer through at this mightily struggling site. What is most amazing is that the traffic just didn't drop away to zero and that there were a few stragglers who stuck with them, but this isn't a decision they will have to make any longer now that the site is history.
Given the relative smallness of the New Jersey online poker market, there have clearly been too many entries into it, and while other casinos are contemplating entering the market as well, this, along with the failure of Ongame New Jersey to ever get off the ground, may give them some pause for thought.
Meanwhile, land based casinos in New Jersey continue to struggle as well, with several casinos closing down this year, and the Trump Taj Mahal expected to do the same over the next couple of months.
Delaware Poker May Not Be Quite As Bad As Advertised
With only an average cash game traffic of 7 players right now, Delaware's attempt at online poker has been the brunt of a great many jokes in the online poker world. To think that the state went to all this trouble for so little action is quite alarming though.
Just looking at average cash players though can be a little deceptive though, as it's a site's peak players that are more important if you are looking to play at a site, and while Delaware's peak action is pretty small as well, they do have a few tables running at the busiest periods, and the action is nice and loose as well.
Both the post flop percentages and the average pot size are reminiscent of the golden era of online poker, with flop percentages often getting into the 50's and 60's and average pot sizes often exceeding 20 big blinds.
So there may not be that much action here, and what action there is there is limited to the micro stakes, but they have managed to create a little following there and in spite of the mighty struggles that this poker site has gone through so far, only raking in about $1000 a day, Delaware Poker remains alive and relatively well, if something this small could be called that.
Once the deal goes through with Nevada, Delaware players will finally get access to more action, but perhaps not as wild and crazy action as they are used to now.