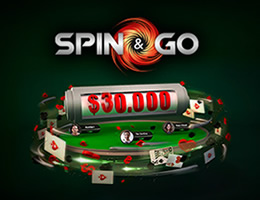 Online Poker
Online poker traffic dropped by 1% this week. PokerStars has reaffirmed its place as the king of online poker. PokerStars boasts more cash-game players than the next 10 most popular poker sites/networks combined including 888poker, iPoker and Party Poker.
The top 10 remained relatively unchanged this week. The first 5 spots are identical, with PokerStars maintaining its usual massive lead over 888, who maintain their usual healthy lead over third place iPoker. Pokerstars.it maintainined its impressive rise as of late to fourth spot, with Bodog remaining right behind them in fifth, with both poker sites outperforming their usual rankings.
Party Poker has passed Full Tilt this week to take over sixth spot, and while Full Tilt did do much better than usual to start off 2015, on the heels of a strong promotion, they have settled back down fully now in seventh. Winimax.fr continues to hold down eighth spot, with Pokerstars.es in ninth and Adjarabet hanging on to tenth.
PokerStars does hold 4 of the top 11 spots, with Pokerstars.fr in eleventh place. 4 of the top 17 sites are France only sites, which include the two already mentioned plus Partypoker.fr in 16th and iPoker.fr in 17th. That's pretty impressive for a single country and especially given that about half the players in France play at non French regulated sites, in other words none of these four.
Spin & Go Tournaments Are A Matter of Skill
Poker has been clearly shown to be a game of skill over time, where luck evens out and the money flows in time from the weaker to the stronger players. Of course a lot of this money also flows to the poker room as well but players have consistently shown that they can use skill to beat both other players and the rake and make a profit.
Sit and go tournaments in general have also been shown pretty conclusively to be a matter of skill as well, and there's no reason to believe otherwise as this format does demand quite a bit of skill. There are some though that aren't, like all in heads up sit and go tournaments, where both players are placed all in automatically on the first hand, but this format isn't very popular and is the exception.
There's been some question as to the degree of skill present in lottery sit and go tournaments though, as this format does introduce a bigger element of luck into the game, which is why they get the term "lottery."
"Bighusla", a top SNG player on PokerStars, has shown that skill does factor into things, playing over 5000 $30 Spin & Go and winning over $11,000 doing it. The large sample size used here is pretty persuasive that success at these tournaments isn't like playing the lottery at all and is instead dependent to a large degree upon skill.
This is good news for the poker sites who offer this format as it has proven to be very popular and successful for them, and this can only serve to further encourage players to give them a try.
Spin & Go are very fast one table sit and go's, with buy ins ranging from $1 to $30, but are just three handed and feature short stacks of 500 chips each, so they do get over very quickly, something that a lot of players value. The prize pool is determined randomly anywhere from 2x the buy in to 3600x the buy in.
The lottery Sit and Go format has proven to be very popular and successful. The games are fast, full of poker action and there is always a chance that a lucky prize pool will hit to provide a big payout - for example the $30 buy-in Spin & Go gives you the chance to win up to $90,000.