Before you can play real money online poker at your chosen poker site or sites, you need to be able to get real money sent to them, in other words, you need to make a deposit. As time goes on you may also want to increase your bankroll there by making further deposits, or consolidate your bankroll by moving money from one poker site to another.
Of course, there's also the matter of taking out all or at least a part of your winnings. Perhaps you'd like to treat yourself to something as a reward for your good play, or perhaps something unexpected has come up in your life where you need some or all of your poker money to take care of.
There's the real potential to become frustrated here if you aren't prepared and don't really have the know how and don't really know what the best methods of poker room deposits and withdrawals are. The better poker sites which we recommend do want to make it as easy as possible for you to both put money in and take money out of their poker sites, but some prior knowledge is very helpful, especially when it comes to withdrawing.
There's more to it than just being able to use a particular method. Some methods are faster than others and some are more convenient and easier to set up than others. Some may take a little time to set up, like an internet wallet, but the time spent can be very worthwhile, as once you have your account in place, it can make moving money a beautiful thing.
In all cases though, the process is completely secure, and no payment method used by any of our recommended poker rooms is anything than perfectly safe to use.
So if you are prepared, and know what to expect, this whole process ends up going very smoothly. The real secret here is to know what the best methods are and have your strategy in place before you look to make that deposit or withdrawal.
Most popular payment methods
Credit Cards and Debit Cards
Credit cards are the most popular form of deposit at poker rooms. They offer you the additional security of fraud protection and the ability to charge back any payment that you dispute. You don't even have to think about this though at any poker rooms we recommend as they are 100% trustworthy. There's nothing like the convenience of depositing with a credit card though, which will have you instantly playing real money poker.
As a general rule, credit cards are mostly used for deposits, although in certain instances you can withdraw to them as well, depending on the card and the country you live in. Debit cards offer additional flexibility here, as you can often both deposit and withdraw with them, but you need to check to make sure that your particular debit card is accepted at the poker site you want to play at.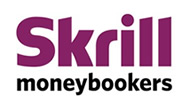 Skrill/Moneybookers
Skrill, also known as Moneybookers, is a very popular internet wallet where you first set up an account with them, and then transfer money to and from your account there from your credit cards or bank accounts. While credit cards are widely accepted, some banks do not allow their cards to be used for online poker or other so called gambling transactions, so if you go through Skrill/Moneybookers, this is a great way to get around that. The same holds true with debit cards.
The great thing about internet wallets is that, while some methods do not allow for withdrawals, there's never a problem withdrawing from any poker site to the internet wallet, so this takes any potential problems you might run into taking money out of your poker site account right out of the equation. It's no wonder why Skrill/Moneybookers is so popular.

Neteller
Neteller is another very popular internet wallet that is used to move money in and out of online poker accounts. They have been a world leader in this for many years, and although a few years back they stopped serving customers from several countries, they still serve people in most countries.
You can link Neteller account right to your bank account and even get a free bank card where your withdrawals go right on the card and you can head right to the bank machine to get your cash. There's nothing more convenient than that.
Ukash and Paysafecard
If you don't want to use a credit card to make your deposits, Ukash and Paysafecard are great options. You simply load them up with whatever amount of money you want, and then use them to make your deposit at your poker site of choice.
Both these cards are prepaid payment solutions though, so they don't have the advantage of being able to process withdrawals from poker rooms, although there are many options to do that with. They still remain a popular choice for making poker room deposits, especially among Europeans, where you can buy them in person as well at many retail locations.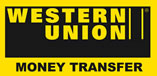 Western Union
Western Union is by far the world's favorite way to send and receive money. You can send money online, or at almost half a million locations worldwide in over 200 different countries. Western Union is the king of payment processing, and they also can be used just as conveniently to send and receive money to and from poker rooms.
A lot of players really love the anonymity that Western Union provides. You can deal completely in cash if you want to, both paying in cash and receiving your withdrawals in cash at a Western Union location, so the whole process need not involve your bank accounts or credit cards or any other form of traceable paper trail if you don't want it.
Checks
Checks remain a popular option for withdrawing, especially if you aren't in a hurry to get your money. For instance, you may choose to deposit with a credit card and can't withdraw to it, and you may not want to bother setting up an internet wallet, so you can then have the choice of just getting a check sent to you in the mail. It's a pretty easy process to be sure.