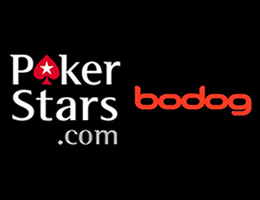 View From The Sky
Overall worldwide online poker traffic dropped 2% this week on the heels of the 1% gain the market saw last week, and now is down 4% in total over the last 3 weeks. 6 of the top 10 online poker sites saw a drop in traffic, with 4 putting in a gain.
Full Tilt continued its rise up the charts, going from seventh to fourth last week and up to third spot this week, knocking iPoker down to fourth, who not long ago was closely battling 888 for the second spot overall. 888 Poker holds a good lead on Full Tilt right now so they still have a good ways to go in order to move up further.
No one has been able to give industry leader PokerStars any competition though for the top spot and this continues, where there 17,500 average players dwarfs the 2,300 that second place 888 Poker sits at. Second place in the world rankings is still quite an achievement for 888 though given that they were a second tier poker room for so many years, but in the last few years their more focused marketing plan has paid off for them.
Compared to this time last year, we've now dropped all the way down to 13%, down from the off by 7% we were last week.
PokerStars' Cash Traffic Spins and Go's
In spite of the overall drop in traffic this week, two thirds of the top 30 saw an increase in traffic, so it wasn't as bad a week as it seemed, and the drop was caused mostly by PokerStars' breaking out their Spin and Go format, their version of lottery sit and go's.
When we speak of traffic trends and levels we are speaking of cash game traffic only, and increases in tournament traffic, including sit and go's, aren't reflected in the cash numbers of course and aren't included at all in them.
So when PokerStars, which has a huge impact on the overall world cash game traffic due their having about half of the market to themselves, runs a promotion like this, then some cash players are going to be off trying it, and this seems to be the case this week.
This effect may die down as the novelty wears off, but it was enough to cause a 9% decrease in PokerStars' cash game traffic this week, which ended up being pretty significant to the overall worldwide numbers.
Full Tilt Takes It Easy On Their Players
Full Tilt's traffic is up a whopping 30% this week, adding to the 7% increase they had last week, and they have their Easy Bonus promotion to thank for it.
This promotion is individualized, so it's hard to tell how generous it is, but looking at the increase in their numbers, players have found it pretty generous indeed. This has rocketed Full Tilt from seventh place overall when the promotion started, all the way up to third place.
The promotion runs for about a week more, but the expectation is that they have probably seen their peak levels from this and traffic is expected to start to go back to more historical levels for them as the promotion winds down.
U.S. Online Poker News
The New Jersey market started gaining some momentum toward the end of the week and closed a bit up, thanks to a good week put in by second place WSOP New Jersey. The gains were more than enough to offset a pullback by first place Party Borgata, but they also closed the week strong, so indications are that the coming week may be a good one for New Jersey.
California's Private Table online site is getting closer to launching, with everything now in place other than the ability to make a real money deposit. Some have questioned the legality of this Indian tribe offering real money online poker without the permission of the California legislature, but they seem to be intent on going ahead with it anyway, and we may see this up and running very soon.
U.S. Authorities Continue To Go After Bodog
It has been about two years now since Bodog and its principles were indicted in a Maryland court for illegal gambling and money laundering, and now prosecutors are seeking to extradite Calvin Ayre and three other Bodog officials.
The government is going after the company and its officials based upon their offering sports betting to residents of the United States between 2005 and 2012. In spite of the fact that this may be illegal under U.S. law, the crimes were not committed in the U.S. and the actions are not illegal under the law where the company operates, so seeking extradition may be one thing but successfully extraditing them may be quite another.
Ayre maintains that all of this is constitutes an "abuse of the U.S. criminal justice system," and this in fact does seem to be the case, as this is more of an intimidation tactic, looking to use these threats to obtain leverage in other matters pertaining to the company, such as their allowing Americans on their poker network. Hats off to Ayre for not being so easily scared.