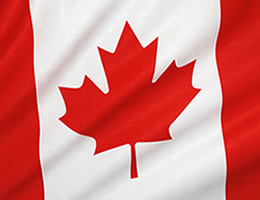 Online poker
After three consecutive weeks up, the online poker cash game market pulled back this week, by a margin of 2%. Part of the loss came from a drop in Poker Stars' average cash game player count, from 19,500 to 19,000. They are still holding up pretty good though and we expected a dip due to some tournament promotions they have going on there right now.
Adjarabet finally got back to reality, where last week they quickly dropped from fourth spot to eighth, and they gave back a further three positions this week, falling all the way to 11th, right around where they were before their recent promotion which has now ended. They are actually down from where they were a year ago. Like is generally the case, these promotions only provide a short term boost and don't really have any lasting effects, which turned out to be true with this one as well.
This week, decliners led advancers 6-4, and the market is off 15% from where it was this week last year, the same as was the case last week.
PokerStars Future In Canada
The Canadian online poker market is considered by many to be a "grey market" meaning that the laws are unclear about whether online poker is legal there or not, although this isn't really the case, at least as far as playing online poker goes.
There are no laws in Canada against gambling at all in fact, although it is illegal to operate gambling establishments unless otherwise permitted by law, but the confusion here is substantial enough to have caused some offshore poker sites to pull out of the market, especially in light of the new U.K. gambling regulations which prohibit licensed operators from participating in so called grey markets.
While offshore operators are well beyond the jurisdiction of the Canadian government though, and therefore the laws of Canada do not apply to them, things are a little more complicated when it comes to Amaya Gaming, the parent company of PokerStars, which is headquartered in Canada.
There isn't anything to suggest that Amaya need to be concerned here with the Canadian government, as there is no real will to go after Canadian online gaming companies, and if there was then the fact they offer gaming to Canadians would likely not even matter, the fact they are running gaming operations within the country's borders in itself would be the real issue.
However, it's still not clear as to whether they may be forced to abandon the market to appease U.K regulators, and although the Canadian market is pretty significant, if they are forced to choose, they may end up choosing the U.K. market. Although some operators pulled out of Canada out of an abundance of caution here, PokerStars will likely at the very least wait until actual sanctions come down, and it isn't clear at all whether that will end up being the case.
So Canadians may be holding their breath here a little but so far there's no real need to panic.
Party Poker Recovering Well From Google Penalty
Back in April, Party Poker got slapped with a penalty from Google for excessive link buying. This is something that larger poker sites like this have been doing with relative impunity, and this was a real wake up call to the industry if a poker site this large could get penalized for this, which forced Party Poker to clean up their act somewhat anyway.
The penalty was lifted fairly quickly, but since then they have been on the road back to where they once were, keeping in mind that what they had achieved in the past was probably due in part to practices no longer tolerated from them, so this presents an additional challenge for sure.
So Party Poker has regained much of their former rankings, although they still are not quite back to what they had prior to the penalty, which may even be unrealistic. However things are continuing to improve as they continue to work on this.
U.S. Regulated Poker News
WSOP Nevada continues to show gains from the recent closure of their only competitor in the state, and the now sole poker room in Nevada put in a very nice 36% gain for the week, putting them neck and neck with Party Borgata in New Jersey for the lead in traffic among U.S. regulated poker rooms.
However, the loss of Ultimate Poker in Nevada has affected the overall market there, and while WSOP has thus far captured 75% of their traffic, this means that 25% of it disappeared off the map, at least for now.
The New Jersey poker rooms also had a good week, being lead by 888's All American Poker Network's 20% gain, along with a 5% gain for the other two poker sites in the state, Party Borgata and WSOP New Jersey. The All American Poker Network is still bringing up the rear in this race, but they have at least closed the gap a little this week.