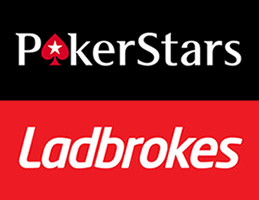 PokerStars Reverses Higher Rake Charges
Back in November, PokerStars raised their rake rates, which ended up being quite unpopular. Players of course don't like to pay higher rake, and who can blame them really, but PokerStars felt this was necessary in spite of a huge backlash from their players that surfaced in the poker community, including planned protests.
It's hard to say how influential this player discontent was, although we certainly can imagine it having some sort of impact. Players questioned PokerStars' commitment to their players, especially with this move coinciding with the new ownership of the poker site having more of a say, and these weren't words that players liked to hear.
The market is changing though and the cost of doing business is increasing, mostly due to higher taxation rates that poker sites are now facing in more and more countries due to governments wanting to get more of a share in online poker revenue.
So the thinking has been that players in areas where taxes are higher will be made to bear the burden here, but it doesn't always work that way. In order to make these market segments viable, poker sites have to look to spread the cost around more so to speak, because regulated markets may not be able to bear the full burden here and remain viable.
This is certainly an issue for PokerStars which are involved in a lot of different markets and several heavily taxed ones. So the move to increase the rake at the main site was to a large degree due to these concerns.
However, in part due to the backlash perhaps, PokerStars has now chosen to revoke these recent rake increases, to perhaps not bite the hand that really feeds them too much, which is it's main site where most of its traffic resides.
This is welcome news for players, and PokerStars has also reassured them that no rake increases are planned for the coming year, although they do reserve the right to change that should business circumstances warrant, and they very well might. At least the bigger crowd has been heard from and at they may choose to proceed more cautiously here in the future.
Ladbrokes Pulls Out Of Russian Market
Ladbrokes has joined the recent exodus out of Russia by recently announcing that based upon an "operational review" they will no longer be serving residents of this country.
Ladbrokes is among the most conservative of online poker rooms, with this being the 68th country that it no longer serves. Some cite new anti gambling legislation passed in Russia as the possible reason, but in some of the countries they have exited, like Canada for instance, they don't require any reason at all to do this and in the case of Canada there's absolutely no reason to be concerned.
The real reason is thought to be a concern, and some say an excessive concern, over the new U.K. gaming regulations which place restrictions on how much involvement in "grey markets" an approved poker operation may have. This all depends on how "grey market" is to be defined here and some other poker rooms certainly are defining it a lot differently than Ladbrokes which takes a very conservative view.
This all is great news for poker rooms which tend to be more aggressive in their approach, such as Bodog, who even operate in the unregulated market in the United States, so they certainly won't be put off by any of this, and stand to benefit more as more and more poker rooms tighten up their approach.
As always, this is a demand driven business, and if there's a demand for online poker and it's possible for someone to satisfy it, it will be satisfied.
New Jersey Seeks Higher Credit Card Acceptance
Credit cards are now being accepted once again for gambling transactions in the United States, after a several year hiatus due largely to the UIGEA. It's not that credit card acceptance was all that high back then either, as players will remember, and credit card companies generally see these transactions as riskier and therefore more expensive anyway, but when you threw the UIGEA in there, that certainly was more than enough to break the camel's back entirely.
Well the camel is back on its feet, sort of anyway, with the legal poker sites that are now up in the U.S. Whether a transaction is legal or not is of the utmost importance, but it isn't the only consideration here, and there is still quite a bit of shyness out there among banks when it comes to credit card transactions.
So we're back to this being a hit or miss affair pretty much, with about a quarter of MasterCard purchases and more than half of Visa purchases being declined for online poker.
New Jersey is hoping that changes on how credit card companies code these transactions will improve the acceptance rate which they expect will help their business.
We don't think this will matter as much as these officials expect though, it may improve things a bit but we need to realize that there are some extra risks involved here and that part won't really go away at all with simply using a different code. However anything that might improve acceptance rates and get more money into the poker economy of the New Jersey and Nevada as well is certainly well worth pursuing.