Blackjack has been, for generations, one of the most popular card games in the world. It has drawn some of the biggest gambling names the tables week after week, month after month, year after year, and for good reason. Not only is it a relatively simple game to learn, at least with regard to the basics, it also provides an incredible wealth of opportunities for betting, increasing bets, splitting bets, and determining whether they will take another card or stay put.
It Evokes Certain Images
Blackjack, when people hear the term, often think of high-class men and women sitting around the blackjack table at a casino, slyly looking at their cards, checking the dealer's faceup card, and determining whether or not they are going to stay, split, double down, or take some other step.
There have been many movies throughout history that have glorified blackjack and poker, but between the two, blackjack simply has more appeal because of its much simpler nature. An individual is dealt two cards to start. The face cards represent 10 and the aces can represent either 1 or 11, depending on how it would best suit the individual to get as close to 21 without going over, or going bust.
A person who is dealt a six and a queen, for example, would have 16. They can take their chances and ask for another card, but anything more than five means they are bust and lose the hand, thus losing their bet. They could also decide to stay and hope the dealer doesn't have a hand that can beat them right of the bat or bust.
Another key component to what makes blackjack so popular is the dealer has a very specific set of rules he or she must follow. If the dealer is sitting on 16 or less with their hand, they must take another card. This could significantly increase the risk of busting, so if their single card that's showing is a five or six, that could favor the player's hand. Also, the dealer, if sitting on 17 or more, cannot take another card.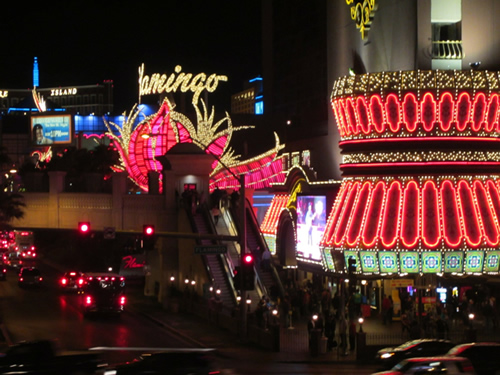 With a good dealer or online blackjack table, it's even easier to play.
TheCasinoDB can provide a wealth of resources to find an exceptional experience for the blackjack enthusiast, but with online gaming, the better blackjack tables will provide hints, useful tips, and help guide strategies that can help the novice player begin to understand the subtle nuances that have made this one of the most popular card games in the world.
For example, being dealt two of the same card can provide an opportunity for the player to split. They could then play two hands, potentially doubling their chances of winning. They can also choose to double down on a good hand.
Even though blackjack rose in popularity long before the Internet was even a thought, it remains one of the most popular card games today because it is not a quick game to play, taking only a few seconds to play a hand virtually at a time, thus providing the average modern online gamer the opportunity to get in several hands on a quick lunch break or even while waiting on line at the grocery store, it also offers the real excitement that taking a trip to Las Vegas or Atlantic City has provided men and women for generations.