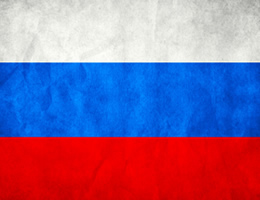 Russia May Legalize Online Poker Soon
Online poker has been banned in Russia for 5 years now, since 2009, but the government's hard line stance against it seems to be really softening. The lure of all that tax money is starting to really show its face now, and there is now serious talk about lifting the current ban and regulating online poker, like more and more European countries have done.
Poker was a registered sport in Russia from 2007 to 2009, but the government pulled the rug from under that when it was found that many poker clubs offered banned games alongside it. So poker has already had a history of preferential treatment there versus casino gambling, and the promise of billions of rubles a year being contributed to government coffers is starting to speak more loudly now.
So the Russian government has now commissioned a report to be made, which will be concluded later this month, and then we will see what impact this might have on their willingness to proceed with this.
Amaya Gaming To Pursue Secondary Stock Exchange Listing
Amaya Gaming, who recently acquired Rational Enterprises, owners of PokerStars and Full Tilt Poker, recently announced their attention to pursue a secondary listing of their company in either the London or New York stock exchanges.
Amaya, being a Canadian company, is currently listed on the Toronto Stock Exchange, however with the amount the company will be growing from their buying the largest poker company in the world, they are now looking beyond their borders for a greater access to shareholders.
They are still going to maintain their listing in Toronto, with the secondary listing on another exchange to go along with that. London seems to be the natural choice here, as this exchange already hosts all of the other largest publicly traded gaming companies, although at this point the decision has not been made.
Amaya now has the pleasure of managing the world's largest player base at 85 million users which comprises the majority of the world's online poker players. So this big market requires big thinking, and Amaya's thinking is definitely growing bigger.
Ladbrokes Forms Social Responsibility Committee
Gaming company Ladbrokes, which is primarily a sports betting operation but also offers online poker through its poker room on the iPoker Network, announced that it is forming a committee to assess the company's degree of social responsibility in pursuing its company objectives.
A committee will be formed to assess the company's ongoing progress with this and will be working closely with their remuneration committee to ensure that their executives are compensated in a way that looks to achieve a better balance between profit and responsibility.
The goal here presumably is to look to become more involved with limiting problem gambling and while problem gamblers are certainly very profitable to gaming companies, on the other hand when companies show that they are concerned about this, this certainly can help the perception that the public has about them, and this is something that Ladbrokes apparently is out to enhance.
Mississippi To Study Online Gaming
Mississippi is one of the friendlier states in the United States toward gambling in general, and feature several casinos that operate in the state. However the casino business there has been struggling of late, and the closure of Harrah's in Tunica last month only added to the problems.
So in the face of the declining gambling revenues that have ensued, the government of Mississippi is now more seriously considering expanding into online gaming, and have now put together a task force to study the matter in more detail.
Attempts to introduce online gaming legislation in Mississippi have failed thus far, but lawmakers there may now be more open to the idea, as evidenced by this new task force. There is a fear that the already established market in the state may fall behind if neighboring states get in on this new form of gambling before they do, and that combined with the increasing disappointment of the current gambling industry there might be just what is needed to get this moving in the right direction finally.
EU Wants Warning Labels On Gambling Ads
The European Union announced that it is urging member countries to demand warnings be placed in gambling advertisements, similar to those found on packages of cigarettes. While the EU can only recommend this and does not have the power to require it, they do have a fair bit of influence.
The target here is problem gambling and there is certainly some real concern here, although the industry does regulate itself to a certain degree. By requiring these warnings, the hope is that this will cut down on problem gambling.
However, it is unlikely that this would have much affect on problem gambling, if any, as this is defined as gamblers who don't know when to stop gambling, and it is almost ridiculous to think that warning them a bit in ads would be sufficient to get them to overcome their problem.