Stan James is a very popular online sports betting brand that is primarily marketed in the United Kingdom and Ireland. Like most large sports betting brands it also runs a high quality poker room through the site on the MPN network, which is a decent size network with some quality poker rooms.
Stan James is one of the most recognized and trusted online gambling brands in the United Kingdom and this trust and respect should also transfer over to their online poker offerings.
New online poker players will receive a welcome bonus of 200% of your first deposit up to a maximum of $1250. Stan James also runs some great online poker promos that constantly put cash back into your pocket.
Stan James Poker Download Guide
1. Download
Click here to visit the Stan James Poker website. Once there click on the "Download Our Poker" button in the right sidebar to begin your Stan James poker download.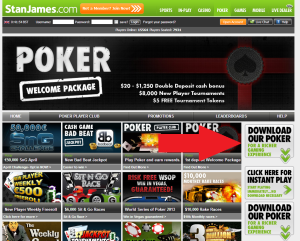 2. Install
Next you can go ahead and run the stanjames.exe file that you just downloaded. Click the big green install button to begin the installation. Be sure to select your language preference in the top right hand corner as well.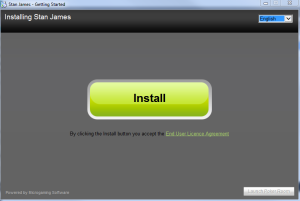 3. Launch Stan James
After the installation is complete click on the 'Launch Poker Room' link in the bottom right corner of the window to run Stan James Poker.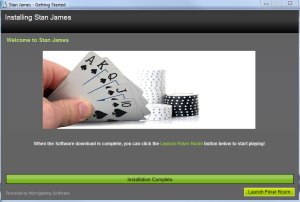 3. Create an Account
If you don't have a Stan James account this is the time to create one. Click on the 'Create Account' link in the login window to start the process.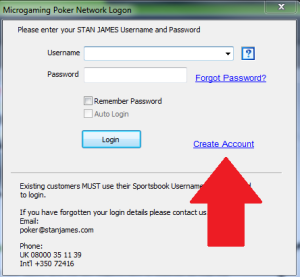 A registration form will open that you must fill out. Use Stan James promo code BET150 in order to get the best bonus possible from Stan James if you decide to make a deposit in the future.
4. Play Poker
Now that you have a Stan James account you can go back to the login window and enter your new username and password. This will log you in to the Stan James Poker room where you can hit the felt against other players for either real or play money. Good luck!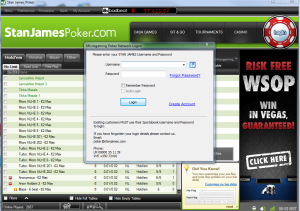 Ready to play? Click here to visit StanJames.com now and start the download process!