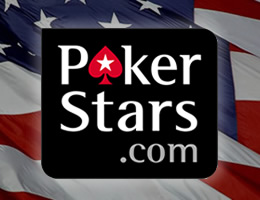 View From The Sky
The worldwide online poker market saw a 2% increase in overall traffic this week, with 6 of the top 10 sites showing increased traffic this week, and 4 experiencing a decrease. Perhaps we are starting to come back from the mid summer doldrums. Traffic is now down 9% overall from where it was this week last year, which is also an improvement over where this has been lately.
Pokerstars.it made a significant jump this week, vaulting from seventh to fifth place, with Full Tilt dropping from fifth to seventh. In between sits Bodog and the three sites are very close together these days, meaning we may see more shuffling in further weeks.
Pokerstars.fr knocked Adjarabet out of the top 10, seeing Adjarabet slip from ninth to eleventh spot, and Pokerstars.fr moving up from eleventh to ninth. Pokerstars.fr sits between them in tenth, which now places all 4 of Poker Stars' sites in the top 10.
PokerStars Tries To Pump Up Omaha
Omaha has grown quite a bit in popularity over the last few years, although it still isn't anywhere near big enough to really challenge the undisputed king of online poker games, Texas Hold'em. There are a lot of Hold'em players who have never really gotten into Omaha though, and PokerStars is out to entice more to give this other game a try, and to also encourage players familiar with it to play more Omaha.
So PokerStars has rolled out Omaha Week, which is particularly directed at Hold'em players, with online tutorials to go along with freerolls and other promotions. Aside from a happy hour which offered all players extra FPP's, which the Omaha regulars were more than happy to take advantage of, new players seemed pretty reluctant to try it, which isn't really that surprising.
There is a great deal of difference between learning the basics of a game and being comfortable enough to play it against experienced players for money, especially at a site like Poker Stars where the players there are so proficient, so while promotions like this probably don't hurt, they probably don't do a lot of good either.
U.S. Online Poker News
The New Jersey online poker market's traffic was pretty flat this week, posting a slight increase. Party Borgata and the All American Poker Network posted slightly better numbers while WSOP New Jersey dropped a bit.
In Nevada, WSOP Nevada finally ended their slide which saw them drop a third of their traffic since the conclusion of the World Series of Poker, and they were up 4% this week.
However the good news is that they only dropped to May levels, where they were before the big event, in comparison to other sites which are down from their May numbers, so all that really happened is that they gave back what they gained during this bonanza, which isn't surprising at all.
PokerStars Gearing Up For New Jersey Entry
With the sale of PokerStars to Amaya Gaming, one of the offshoots of this deal was that this may allow PokerStars to finally make an appearance in the U.S. online regulated poker market, and all indications are that this will be the case soon.
There are expectations that this entry will provide a big boost to the struggling New Jersey market, but as is so often the case with U.S. regulated online poker, the expectations may not be matched by the reality.
While no one doubts the expertise of PokerStars in being able to run the most successful online poker rooms in the world, the New Jersey market already seems to have reached a saturation point and there simply may not be that much more room for growth, even with such a big player as PokerStars in the mix.
While interstate deals would certainly help things in expanding the reach of the New Jersey market, the only deal we have seen so far is with Nevada and Delaware, and Delaware is far from a big prize here.
We may end up seeing PokerStars gain a significant percentage of the market in this state but much if not most of it may be at the expense of the existing sites.
Poker Players Alliance Moves Focus More To States
The Poker Players Alliance has spent several years now and a great deal of their efforts on trying to promote a federal online poker bill in the U.S., even though this is not something that the Congress can even decide. At best, this has been a matter of their not being any roadblocks set up, for instance they could prohibit interstate deals, but it was never a matter of congress regulating online poker or even contributing to its regulation.
The PPA has now finally resigned themselves to the fact that an online poker bill at the federal level may not happen in the foreseeable future, and they also seem to realize that this probably doesn't matter, especially given that regulated online poker is alive and well without it.
They still seem to worry too much about anti poker federal legislation, but they at least are focused more on getting more states involved in this, which has much more practical value.