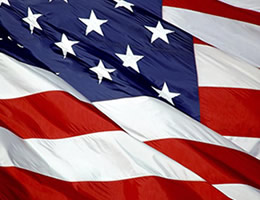 U.S. Poker News
The U.S. regulated online poker market saw a decline this week, with all 4 of the major U.S. poker rooms losing ground. The biggest loser was WSOP Nevada which shed 20% of their traffic this week.
Some are speculating that this may be due to some of the recent converts from now closed Ultimate Poker giving up on WSOP Nevada, but it's hard to imagine that having much of an effect since it's not that Ultimate Poker was all that great or they would still be around. This may instead be due to the extra level of curiosity that was stimulated by all of this which has no doubt settled down to more normal levels now.
In New Jersey, it's been a slow week so far but things did fare a little better, with top ranked Party Borgata only dropping 4% which allowed it to hold on to its lead as the top site overall in the U.S.
Bodog Building Momentum
Bodog has been a force in the online poker market for some time now, emerging as the clear winner in the U.S. friendly poker market after the events of Black Friday whittled the market down to a few less heavily trafficked sites.
As time went on though, Bodog captured the title of number one remaining site from Merge, and has been gathering momentum ever since. They have been in the top 6 or 7 for quite a while now, and last week reached an all time high for them with their fourth place showing overall.
They are right up there with fifth place Party Poker in terms of average traffic though, and while Full Tilt has leaped past them for now, this is mainly due to Full Tilt's current promotion, and Bodog has shown lately that they can compete with either of these sites on any given week.
That's sure a far cry from days gone by where these two other sites were dominant forces and Bodog was no more than an also ran. Competing and sometimes beating Party Poker and Full Tilt surely shows that Bodog has definitely arrived in the big time. We'll see if they can make it to the next level but the potential is certainly there.
Santa Ysabel Indians Vow To Fight On
While acknowledging the takedown of their online bingo sites by the courts, the Santa Ysabel Indian tribe of California has spoken out and vowed to continue the battle to offer real money gaming to Californians in spite of the wishes of California legislators that they cease doing so without permission.
The tribe is mounting legal challenges of their own and a lot of this comes down to how games are to be classified under federal law, whether they are Class II which is not subject to state approval or Class III which is.
They are free to offer games on their tribal lands without state approval but it comes down to how the court is going to interpret online play, and the internet does make this not so cut and dry. So the courts will be left to decide this and that often takes a while.