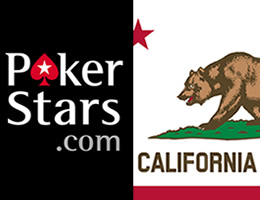 View From The Sky
Overall traffic showed a gain of 2% this week, thanks to a 3% increase in PokerStars' traffic. Advancers led decliners by 6-4, showing that the increase was broad based as well. Pokerstars.it had a very good week as well and moved up to fifth place, and in a position to challenge fourth place Party Poker as well. Both sites averaged 1600 cash game players yesterday. Full Tilt and Bodog each dropped a position to sixth and seventh with an average of 1450 players each.
Thanks to the boost in traffic this week, the overall market is just down 5% over where it was this time last year, the smallest amount in quite some time.
PokerStars' Summer Daily Challenge
PokerStars' ongoing Summer Daily Challenge is having a positive impact upon their traffic numbers, boosting them a further 3% this week on top of their more modest gain of 1% last week. During Summer Daily Challenge PokerStars is giving away more than $500,000 in cash and World Championship of Online Poker tickets. Each completed Daily Challenge gives ticket to Summer All-in Shootout with an added prize pool ranging from $10,000 up to $30,000.
In spite of this increase, and the fact that the promo runs until Sept 4, things are already starting to settle in to pre promotion levels, as interest in the promotion starts to wane. Like many promotions, it started fast but has really slowed down as it went on. We may see a decline from PokerStars next week even though this promotion will continue on even past it.
Winamax's Fast Action
Winamax rolled out its version of fast fold poker called Go Fast about a month ago, and so far things have been rolling around quite briskly for them. As is to be expected, participation in this new poker format has leveled off, but it still sits at 25%, a very impressive number indeed and especially compared to the participation rate in fast fold poker of their closest competitor in France, Pokerstars.fr, who only manages 10% participation.
Winamax sits in eighth place overall among the most heavily trafficked sites in the world, and they are also the top site among those in the French market. Pokerstars.fr sits in ninth, not far behind. Partypoker.fr is in 17th, with Ongame.fr all the way back in 25th.
U.S Market News
All three New Jersey online poker sites saw a decrease in traffic this week, although things are expected to pick up a bit once school starts, with the hope that more college students that will be ending their summer vacations will want to play more online poker.
The Nevada market was also down this week, but students there are returning to school this week and that may provide a needed shot in the arm.
Meanwhile, more online poker rooms is scheduled to open up in Nevada later this year or in early 2015. 888 Poker, who already provides the software for WSOP Nevada, will come up with a new room with the 888 brand, as well as powering a new room with Treasure Island. All three rooms will be set up on the upcoming All American Poker Network Nevada.
There are no plans as of yet to combine the planned AAPN in Nevada with the AAPN in New Jersey though, although this would certainly provide a boost in liquidity and would be good for both markets overall. This is something 888 CEO Brian Mattingley has said the company is looking to explore though, and will come down to whether they can get regulatory approval.
California Continues To Wrestle Over Bad Actor Clause
The debate over the so called bad actor clause rages on in California, and in spite of the other issues that are currently being discussed, is no doubt the single most divisive issue there and perhaps even solely responsible for the two sides being unable to hammer out an agreement as of yet.
Supporters of allowing PokerStars into the market are now saying that it is unfair just to judge PokerStars on the basis of their staying in the market after the UIGEA was passed, which is in actually the reason why they are being termed a bad actor.
Instead, it is said that the focus should be on poker sites that actually did act in bad faith, such as Ultimate Bet and Absolute Poker, who didn't just continue business but did so in a way that ended up cheating players out of their money. A case could be made against Full Tilt as well by virtue of their questionable business practices.
PokerStars did none of this though and especially since the Department of Justice ended up retracting its claim that online poker was not illegal under federal law, thus rendering the UIGEA inapplicable in California anyway, it is foolish to punish Poker Stars for breaking a law that is now said not to apply.
However it's seen rather as an affront to American policy making, and the mere fact that they dared to go against it is seen as enough, as long as emotions and not reason are allowed to prevail anyway. Hopefully they can all get this mess worked out soon.