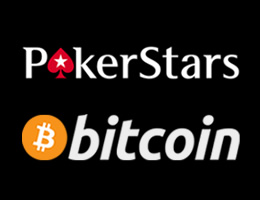 Online poker
The online poker market saw a huge jump this week, climbing by a massive 10%, mostly fuelled by a surge in traffic at PokerStars, which is now up to 22,500 average players, from 20,000 last week and 19,000 the week before. There was worry that increasing the rake might cause PokerStars' numbers to fall off, but the opposite is happening, and in pretty dramatic fashion.
PokerStars have been running a milestone hand promotion lately though which propelled this big increase, and they had as many as 70,000 cash players online as the event climaxed, which fell off significantly after the last milestone hand was dealt.
During this promotion, PokerStars saw an increase of 23%, and given how much of a market share they have and how much they drive the market, this has been a big shot in the arm overall.
So it's unlikely that they can keep this trend going and we'll likely see them drop back to more normal numbers for them next week, but we'll have to see if at least some of this increase is due to their just plain expanding their player base generally
The gains weren't as widespread as we see in many up weeks though as 4 of the top 10 online poker sites lost ground, with 6 showing a gain. Compared to this week last year, the overall traffic numbers are only off 6%, compared to 14% last week, which is a big improvement there.
U.S. Poker News
The New Jersey online poker market posted another gain this week, and things are now looking a little better there after an extended rough ride that saw their numbers decline to all time low levels recently.
Party Borgata was down a little on the week but this was more than made up for by an increase in traffic at WSOP New Jersey, who inched closer to them. The gap is now only 20 real money players on average.
Meanwhile, WSOP New Jersey's sister site, WSOP Nevada, continued to build on their consolidation of the Nevada online poker market by putting in another nice increase. They have the state to themselves in the wake of the closure of Ultimate Poker, unless you count Real Gaming Nevada, but with their current average of only 1 player, no one is.
PokerStars To Accept Bitcoin
There are rumors that industry giant PokerStars is at least considering adding bitcoin as an accepted currency on their site. Bitcoin is popular enough these days to make it at least worth considering for them, in spite of cash still being king by a very big margin.
There are some possible advantages of bitcoin, for certain players anyway. Bitcoin does take third party processing right out of the equation, which is the big thing, think Americans and the difficulty of getting around the difficulties that restrictions have placed on the moving money in and out of poker sites and you get the idea.
These problems aren't just limited to the U.S. of course and bitcoin does solve them nicely, as transactions with bitcoin occur directly between the players and the site without the need of financial institutions to be involved.
This also reduces transactional costs, which is something that is also near and dear to the hearts of poker sites, especially one as large as PokerStars.
There are some issues with bitcoin as well of course, not the least of which is its lack of stability compared to hard currency. Proponents of bitcoin remain as enthusiastic as ever though, but we'll have to see how much this spills over to the public and poker sites as more time passes.
Self Exclusions May Not Be Effective
Self exclusion, which is a player telling an online gambling site that he or she has a gambling problem and wants to be excluded from playing there, is a popular idea and has no doubt helped many players in fighting their gambling addictions.
The way this is supposed to work is that a player tells a site that he or she does not want to be allowed to play there and this is supposed to keep them from playing there.
In a recent study in the U.K. though it doesn't seem to be working anywhere near as well as it should. It was discovered that a fairly high percentage of self excluders ended up finding workarounds and ended up playing in spite of the exclusion.
It might be the case that operators could do more to help this process, but these players tend to be highly profitable and it might be that their efforts are a little half hearted given the mixed benefits involved, where if they can maintain the PR value of this while still seeing the players lose money to them that may be the ideal situation.
Poker affiliates have even less reason to be excited about self exclusions, at least from an economic perspective, so in spite of our feeling bad for these people, it's probably true that many affiliates aren't too troubled by this.