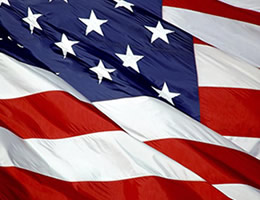 2014 wasn't a particularly banner year for online poker in the United States, with no new entrants to the field, the ones that we have now declining, and several states still spinning their wheels.
Will 2015 be a better year? Well it certainly holds the promise for that, particularly in California, which still seems the most likely candidate to join the fray, although they are still intensely bickering about how to proceed here with this.
There is a new bill in play now, introduced in December by Assemblyman Mike Gatto, although even more bills may have to be introduced before this all gets settled. This may or may not happen in 2015.
Pennsylvania is the next likely suspect, they do have a bill now but the political support for it does seem to be really lacking, and probably nowhere near high enough to give it any real chance of being implemented in 2015. This may be a long term project actually and it may take a few years for enough momentum to be established to allow for online poker to have a real chance here.
Several other states, including New York, Illinois, Massachusetts, and Washington are at least toying with the idea of online poker, but none of them have gotten far enough in the process yet for us to envision anything happening this year.
We're still waiting for PokerStars to make its entry into the American market, and while this may help things, it probably won't have the impact that a lot of people hope it will. Meanwhile, there are still many online poker sites still accepting US poker players. For example you can play online poker at Carbon Poker or Bodog/Bovada. Both sites are reputable and offer good gaming experience with plenty of poker action.
Overall, 2015 will likely remain another year of transition in online poker, as 2014 was, and we may have to look ahead further than this to see any substantial changes.