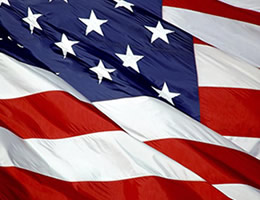 View From The Sky
Online poker traffic increased for the second consecutive week, although it was only up very slightly, rising a further 0.1% to go along with last week's 2% rise. After seeing things go down for 11 straight weeks prior to this, even a very slight increase is welcome.
Half of the top 10 poker rooms went up, and half went down. All 10 maintained their positions from last week. We are also down the same 8% we were down last week, year over year. So this was a week of spinning the wheels, but stability is not always a bad thing, especially compared with the recent persistent decline.
Rumblings From The U.S. Regulated Market
The New Jersey regulated online poker market took a serious turn for the worse this week after three weeks of relative stability. Market leader Party Borgata was down 8%. Number two WSOP.com ended up even, while third place All American Network tumbled a huge 19%. So this is not a matter of people changing poker rooms, this is less players playing now.
In Nevada, Ultimate Poker's traffic is now down 60% this year, seeing themselves fall to second place in the state over this period, to new leader WSOP. WSOP improved by 12% this week to pull even further ahead. WSOP now has twice the average player count as Ultimate Poker.
Poker in Delaware is picking up a little and had a peak of 46 cash players this week, although that's a long way from showing any kind of real success. Delaware has been a huge disappointment thus far, but this is some progress at least.
Pennsylvania Completes Online Gaming Study
The results are in from Pennsylvania's online gaming study, and the outcome has been very positive. There was some concern that online gambling might take away from the state's land based casinos, but the study predicts that not only will this not be the case, but the online gambling may even help the casinos.
Revenue projections for online poker came in at $77 million, which to some insiders looks to be a little optimistic, which has been the case in other states. Somewhere in the mid 40's may be more realistic.
Google Lets Party Back In The Party
After about a month of being removed from Google's search listings, Party Poker's penalty has been served as Google has decided to lift it. The expectations were that this could last well into the summer so this is good news for Party Poker for sure as they are no doubt breathing a sigh of relief.
Party has presumably removed at least some of the offending links that they got busted for, and the net effect has resulted in lower rankings than they previously had before the penalty was put into effect. They have some work to do in order to get back to where they were but they at least are back in the game now.
Proposed U.S. Online Gambling Ban Draws More Concerns
The push in Congress by Republicans to try to ban online gambling in the United States forges on, leaving some opponents concerned that such a move would seek to trample the constitutional rights of states.
The bill is seeking to rewrite the Wire Act of 1961 which was written well before the online world was possible, and was later found by the courts to only apply to sports betting, and not online poker or casino games. After several years, the U.S. Department of Justice finally admitted this was the case, and there are those who wish to pass a new version of that including these other forms of online betting.
However, there may not be much need for concern here after all. Even if this bill passes, it can only address interstate gambling, as each state has the right to regulate its own commerce, including online gambling. States might be more reluctant to get involved though if this passes, so it's certainly better for the industry to see this defeated.
Norwegian Study Finds Online Poker To Be A Low Risk Activity
More liberal online gambling laws often draw concern and criticism based on fears that they will worsen gambling problems. Norway is considering making online poker legal, so they looked to their gambling authorities to conduct a study to see what impact this might have on problem gambling.
Looking at the data from over 10,000 participants, the study concluded that online poker not only does not increase problem gambling, it reduces it. This is good news for the online poker world as this makes it easier for them to move ahead towards ultimately regulating the market in this country, as well as providing more evidence that online poker is not the devil that some think it is.