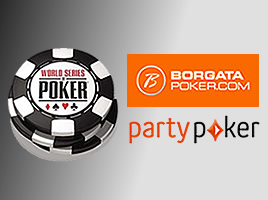 View From The Sky
Online poker traffic took a further dip of 2% this week, off 10% from this time last year. Bodog continues its climb, as they further cement their place as the leading U.S. friendly online poker site. Party Poker had declined to their lowest ranking in 10 years recently but has regained one of their lost spots and now sit in 6th place overall in terms of overall poker traffic rankings.
NJ Market Inches Forward Again
The fledgling New Jersey online poker market continues to grow, albeit slowly, and a lot slower than its proponents in the state had imagined. It's very early in the game there though and there still is a lot more potential that can be tapped with the right promotion. WSOP.com's current reload bonus created some extra energy in the NJ market, and its now coming to an end is expected to have the numbers fall off a bit temporarily. The major challenge here is expanding the player base though and that will take time.
WSOP.com Closing In On Number One
Thanks to some more aggressive marketing, WSOP.com seems poised to take over the number one spot from Party/Borgata in online traffic rankings in New Jersey. They are almost there in fact. Party Poker has long proven they have the skills to promote poker rooms well, while WSOP.com is in comparison just learning how to do it right. Should WSOP.com do much more learning, and they almost certainly will, then Party/Borgata will have to come up with an answer or lose their top position to them.
Merge Makes A Withdrawal
Merge is pulling out of the New Jersey and Delaware markets, and will not only not be accepting new players living in these two states, they will be closing the accounts of players living there. This has caused Merge to see their traffic drop a further 4%, putting them even further away from their position not so long ago as the leading U.S. friendly site. They now sit 25th overall, and 3rd among poker sites accepting U.S. players, behind Bodog and Winning.
Not A Popular Twist Yet
iPoker's Twister Poker has been rolled out to a few of their sites lately but it hasn't really made much of an impact thus far. This sit and go jackpot format, which allows very small buy ins to be leveraged to win much bigger payouts than normal, may catch on more as it's introduced to the whole network, at least that's the hope.
Gambling With Bits
The use of Bitcoins as currency has grown tremendously lately. Given the speculative nature of this form of payment, together with the penchant of online gamblers to like to gamble, we would expect that this could become a very popular payment option indeed in the online gambling industry. Change takes time though, both on the side of players and with the sites as well. There are some real potential advantages for online gaming to more widely accept Bitcoins, but they are more conservative than most people think and it may be a while before this really catches on. It's something to watch though.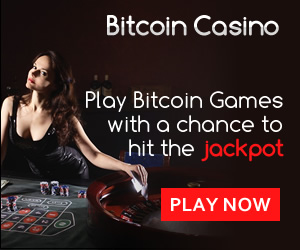 The Biggest Losers
The U.S. led the world last year in total gambling losses, to the tune of incredible $119 billion. China was second, at $76 billion, followed by Japan with $31.4 billion in losses. In terms of gambling losses per capita, Australians led the way there, followed by Singapore, Finland, and New Zealand. Gambling losses world wide set an all time record last year, showing that this market seems to know few bounds as far as quenching the appetite of people to gamble. That's great news indeed for those of us in the business.