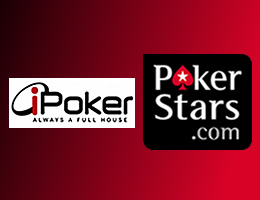 View From The Sky
Online poker traffic rose 1% this week, ending the streak of three consecutive weeks of decline. Traffic is still off 13% from where it was this time last year. Poker Stars continues to enjoy a huge advantage over the pack, followed by 888 Poker in second, iPoker in third, Full Tilt Poker moving up to fourth, and Party Poker climbing to fifth. PokerStars.it and PokerStars.fr hold down sixth and seventh place, followed by Winanax.fr, Bodog in ninth, and MPN rounding out the top ten. Among the U.S. facing poker rooms, Bodog continues to hold on to their huge advantage over the competition, with over 3 times as many cash players as their nearest competitor Winning Poker Network.
Is NJ Online Traffic Peaking Already?
The NJ online poker market continues to grow, but the pace of this growth is slowing down, as predicted. With only an average of about 600 cash players, this market has not panned out like many had hoped, although those in the know felt that this was about what could be expected based upon the combination of their population and worldwide online poker trends. What happened to all the hype that was thrown around though? Well these overblown predictions probably came from comparisons with things other than online poker trends. This still is a decent market, although fairly small in the grand scheme of things, and that's what needs to be kept in mind here.
iPoker Network On The Rebound
In spite of their new Twister Poker promotion not being quite as popular as they expected, the iPoker network saw their traffic move up a bit after the huge 9% decline they experienced last week. They enjoyed the top position as the best of the rest, meaning poker sites other than Poker Stars, for a time, a position they ended up losing, and have been working on regaining this lost business. This has been a very successful network long term though and we do not expect that things will fall off too much in the foreseeable future.
Play For Your Country At Poker Stars
Poker Stars has been known to run country versus country promotions from time to time, and given that the Winter Olympics are in session, this seemed like a good time to roll another one of these out. This will all culminate in what they expect will be a massive tournament, and Poker Stars is shooting to break their own world record of the world's largest tournament, currently standing at 225,000 players. Given their huge popularity and all the hype surrounding the Olympics right now, they just might do it.
Rush Poker On The Go
Full Tilt Poker has finally launched a mobile app for its Rush Poker format. Rush Poker was the original speed poker platform which has turned out to be a fairly popular form of online poker and many poker sites now offer a variation of it. With the growth in mobile online poker, we can only wonder why this took as long as it did. Speed poker and mobile gaming would seem to go together very well, especially given the small screen which would allow players to get a multi table type poker fix with just a single active table. A lot of mobile gamers would probably be particularly attracted to this type of game, and it seems to be a perfect fit in fact. This should provide a boost to Full Tilt who could use one. While speed poker hasn't taken off like some had thought, the future still looks pretty bright for it, as more and more players get turned on to what it has to offer.