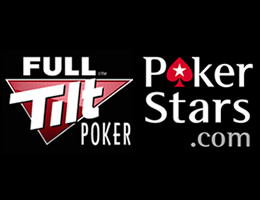 Players Concerned About PokerStars Buyout Deal
Now that Amaya Gaming is poised to take over PokerStars and Full Tilt Poker once the approval process gets finalized by Amaya's board of directors, which is expected to happen this September, players are concerned that this deal may negatively affect the quality of the PokerStars' experience.
In particular, players are worried that this highly leveraged deal, meaning the high level of debt that Amaya needs to pay back to its financial backers from making this huge purchase, may affect the ability of PokerStars to offer the same level of promotions that they have been accustomed to.
The recent comments by Amaya CEO David Baazov, assuring players that they are important to the new company but at the same time indicating that there will be changes, did little to allay these concerns, and it's also hard to imagine that the massive debt load the new operator would have would not affect the way they need to do business.
This may be good news for other online poker operators though who would love to cut into PokerStars' immense market share, although this will still be easier said than done, as it is PokerStars' incredibly high liquidity that drives their success more than anything. While a lot of players may grumble, in the end, the very high volume players who cannot find what they need anywhere else may not have anywhere else to go.
PokerStars May Finally Be Coming To New Jersey
One of the upshots of the PokerStars buyout deal was to enhance the opportunity for the world's leader in online poker to gain a foothold in the U.S. regulated market. By making a clean break from the old ownership, new opportunities may emerge to expand their operation further, opportunities that remained untapped under the old ownership.
After being shut out of the U.S. markets so far, a trend that was expected to continue unless something changed, New Jersey is now seriously looking at granting a license to the new ownership to finally allow PokerStars to come to America officially.
New Jersey had suspended PokerStars' application for a gaming license in the state, and now that Amaya is poised to take over, discussions about reactivating the application have already begun between Amaya's CEO and state gaming officials.
Should Amaya be successful here, this could benefit both them and the New Jersey market, which is sorely in need of a shot in the arm. Given Poker Stars' reputation for success worldwide, this can only be a good thing for U.S. poker, although this is a pretty tough market and it remains to be seen what sort of progress they can make there.
Full Tilt Primed To Go International
The comeback of Full Tilt Poker has been pretty muted, and in spite of making it back into the top 5 poker sites in the world, they are still only a shadow of what they once were prior to their shutting down for quite a while as a result of the Black Friday incident.
Being bought by the Rational Group, which also owns PokerStars, certainly helped bring them back to life, but on the other hand they only have managed to grab less than a tenth of the traffic that comes to the big site. No one expected them to really rival PokerStars, but I'm sure that the ownership expects more out of them than this.
Part of the problem here may have been from their not getting anywhere near the attention from ownership as the main site, but that may change now that the ownership of the company is changing. Already we are seeing attempts to expand Full Tilt, and they have just applied for a license to operate a site to cater to the Italian market. We may see a more balanced approach to these two sites going forward, which in itself may serve to narrow the very wide gap between them.
Delaware Continues To Struggle Massively
The numbers are in for the results of the online poker operation in the state of Delaware for the month of May. Poker rake came in at just $57,470, down 22 percent from the month before. This is the total revenue from poker in the state, which is even beyond just embarrassingly low now.
Delaware has entered into a player sharing agreement with Nevada, which may help a little but also may take some time to manifest. 888 Poker is the only operator in Delaware, and there is certainly no room for another, and 888 has yet to establish an operation in Nevada, although it's in the works.
One of the biggest problems in Delaware is the sheer lack of poker players online, with cash players averaging a very paltry 6 players and only peaking at a couple dozen, so if players from the state can gain more access to tables, this certainly can't hurt.