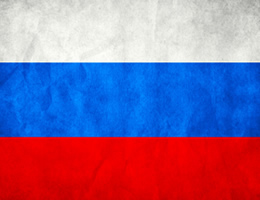 View From The Sky
Online poker traffic fell an additional 1% this week, an improvement from last week's decline of 3% but the seventh week in a row that overall traffic has gone down and the tenth decrease over the last 11 weeks.
Bodog moved up to seventh place, changing places with Pokerstars.es which now sits in eighth. This is in spite of some trouble some subscribers of giant American internet provider Comcast have had in accessing the Bodog site, although the blockage does not seem to be intentional and often a reboot was all that was required to fix it.
Party Poker finally made it back to third place this week in their battle with iPoker for this spot. Party has been running their Bonus Builder and Points Hunt promotions lately which just ran out, so iPoker may be poised to retake this spot as traffic at Party likely comes down a bit.
Russia Online Poker Ban
The Ukraine isn't the only place that Russian officials are taking an aggressive stance in these days. Russian internet authorities recently took steps to block access in their country to several popular internet poker rooms, including Poker Stars, Party Poker, Titan Poker, and Unibet.
This has contributed to the declining numbers of these poker sites. This attempt at blocking fortunately isn't affecting players who have already downloaded the software for these poker sites, although it is preventing new players from doing so.
Russian players are already planning on fighting back through coming up with workarounds for this, as no one wants to be told what they can do on the internet, even those in countries such as Russia there people are more used to the government interfering with their lives.
More Full Tilt Poker Payouts Issued
Garden City Group paid out a total of $76 million to former Full Tilt Poker players in the U.S. recently, and have now completed another round of payments to players totaling an additional $5 million, bringing the total payout thus far to $81 million. This recent string of payments went to players originally scheduled to be included in the first round, but had submitted incorrect banking information and have since corrected this error. The payment dates for players considered to be affiliates and poker pros who are still owed money hasn't been set yet, although it is expected that everyone will receive the money coming to them before too much longer.
Poker Stars Zooms Ahead
The share of overall traffic from Poker Stars' Zoom Poker continues to climb, now at an impressive 29% of its overall cash game traffic. Cash game traffic has declined overall, but the much more rapid dealing involved with fast fold poker such as Zoom Poker has helped make up for this, as there may be less players but the additional hand rates per hour is making up for things.

Hands dealt is a much more important measurement of success for poker sites as more hands dealt means more rake for them, as opposed to just looking at how many players are playing at a poker site at any one time, something we do tend to look at a lot. As fast fold poker continues to grow in popularity at Poker Stars and other sites that offer it, this bodes well for the health of the industry as a whole.
Unibet Upgrades VIP Scheme
Unibet has recently made changes in the way it rewards players for their frequent play with them, with the hopes that it will make their poker offering even more attractive to online poker players, and will help in player retention as well.
Instead of simply rewarding players based upon rake, their new "Challenge VIP System" also rewards players for accepting various challenges such as winning hands a particular way a certain number of times, or seeing certain hands emerge. Additional points are rewarded when these challenges become met. This is certainly an innovative idea but we'll have to see how well this actually catches on and how popular it ends up becoming. I personally don't think that a lot of seasoned poker players will be too moved by this, but it's aimed primarily at more casual players, so it may have an impact.
NY Not Set To Move On Online Poker
The state of New York is not expected to enact online poker legislation this year, although the talk of doing so has begun. They are no doubt looking across the river at their neighbors in New Jersey though and it may just be a matter of time before they join them in this pursuit of online generated tax revenue.
The word is that it is now more of a wait and see process, as they first look to see how their planned licensing of land based casinos does. There does seem to be a desire to get into the online market at some point in the near future though.