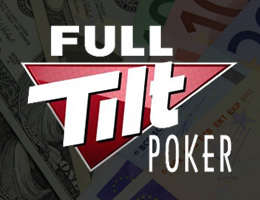 View From The Sky
Overall online poker traffic fell for the fourth week in a row, this time by a full percentage point. Year over year, traffic is still down 15% from where it was this time a year ago. 7 out of the top 10 online poker sites saw a reduction in their traffic levels, with 3 seeing an increase.
Party Poker experienced a surge this week, climbing two spots in the rankings to move up to fourth place, behind Poker Stars, 888, and iPoker. Full Tilt dropped to fifth. Poker Stars' sites did well, with all 3 smaller sites moving up and now giving Poker Stars a total of 3 positions in the top 7 and 4 in the top 10.
Winamax Drops Down As Expected
With the end of their billionth hand promotion, things at Winamax have settled down again, seeing them drop down to their more typical position. They did manage to rise as high as 4th at the peak of this promotion, but have now settled back to 8th, where they were prior to it beginning. In the last week their traffic dropped by almost 20 percent, and they are off by a similar number over where they were this time last year. Still though, they currently maintain their position as the top poker site offering play exclusively to poker players from France, although their lead over Pokerstars.fr is narrowing.
Party Borgata Has A Nice Week
This week has seen Party Poker sites outperform the market, and this surge has extended to their New Jersey offering as well, Party Borgata. This site saw a nice 10% increase in their traffic, on the strength of a new set of promotions that recently have been rolled out, including their Happy Hour and Mega Missions IV promos, as well as some new freerolls that are being offered. They now sit in 32nd place overall, 4th overall among online poker sites offering play to Americans, and lead the pack in New Jersey and also among the new U.S. regulated online poker sites in general.
New Jersey Championship Of Online Poker
Following up on the success of their recent $100,000 guaranteed tournament, the folks at Party Borgata are now planning something even bigger and better, with a 10 event tournament series called the New Jersey Championship of Online Poker, or NJCOP, which is set to roll out very soon. The series is set to begin on April 19, and wind up with the $200,000 guaranteed main event on April 27.
Party Borgata has solicited feedback from its players, which they have used to put together the specific format they will be using, and while the market may seem too small to handle a series of this magnitude, they appear pretty confident that they will be able to make a real success out of it.
Full Tilt Payments Have Little Impact As Of Yet
Many had hoped that the first round of payments from Full Tilt Poker to American players who have been waiting a very long time now to get their money out of the site would cause a spike in U.S. based online poker traffic, but so far the effect has been pretty minimal. What gains did surface were pretty much limited to non U.S. poker sites, which did see an increase of 3-10%, fairly decent but short of the expectations of many. The U.S. based online poker sites were particularly disappointed, and didn't really see much of an increase at all, in spite of a focused marketing effort to attract the newfound poker money of these players.

What everyone needs to realize is that many of these players were accustomed to the massive traffic levels that Full Tilt enjoyed back then when they played there, which lent itself very well to the multi-table grinding that a lot of these regulars partook in, and there simply isn't a site they can play at these days which can even come close to allowing this sort of thing.

There's also the fact that these players have already had ample opportunity to get back into the poker scene already, and it is doubtful that many have waited all this time to get access to their FTP poker money in order to re-enter the poker scene. It may be the case though that at least some of this money may make it into the bankrolls of current players, and this of course isn't something that traffic levels reflect very well, although it certainly contributes to the rake and is good for the poker industry in general.

The payout isn't done yet though and we will have to see if this can make much of a splash on things as it was hoped it would.