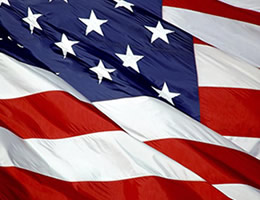 View From The Sky
Overall online poker traffic rose by 3% this week, driven mostly by an increase in traffic from PokerStars. PokerStars does drive the market pretty significantly all by itself and movements in this one poker site can have a pretty dramatic effect on overall numbers.
7 out of the top 10 online poker sites did see an increase in traffic this week though. Full Tilt Poker dropped from 5th all the way to 7th place, with Pokerstars.it and Bodog both moving up a notch, to 5th and 6 place respectively. The rest of the top 10 remained unchanged.
Traffic year over year is currently down 11% in comparison to where it was this time last year, which is an improvement over where it has been lately.
World Cup Comes To An End
With the World Cup finally over, things can return more to normal now, as the World Cup did have quite a few online poker players away from their computers to watch the event. During key matches, there have been some significant drop offs of poker room traffic overall, although this was not unexpected, given the wide appeal of the event worldwide.
This was especially evident during the final, where traffic dropped off a whopping 40% during the game. The overall effect during the last month is estimated to be about 5%, which is pretty significant, and now that it is finally over we may expect things to return to normal more.
U.S. Online Poker News
The World Cup had little effect on the online poker scene in the U.S., with no real noticeable impact even during the final, where no poker site saw any meaningful decline, unlike what happened at poker sites in most of the rest of the world.
The New Jersey market may have finally hit the bottom as far as traffic numbers go and has been pretty stable of late, where the steady decline we've seen over the past while may have finally played itself out.
On the other hand, revenues from New Jersey online poker continue to fall, and that's the number most people look at as being more significant. June's numbers fell another 10%, bringing the total decline over the past 3 months to 36%. We may not have seen the bottom here yet.
Nevada is still riding the wave that the WSOP promotions have provided, although the promotions are ending and the expectation is that this market will return to previous levels soon. It may be that all of the excitement surrounding the WSOP may provide some lasting benefit, although if this is even the case, it will probably be minor at best.
Lock Poker Continues To Decline
Lock Poker, which once was among the top U.S. facing poker sites around, continues to lose players as the months go by. Their terrible cash out times, where players have been made to wait for a year or longer to get funds out of this site, has taken a big toll on their traffic and continues to do so.
Back in April, their traffic fell to an average of only 55 players, with over a million dollars behind to their players in payouts waiting to be processed, a very significant amount considering their small player base.
Then the PPA stepped in to try to help, but their efforts haven't helped at all and players are still waiting way too long to get their money, and even more are leaving. They are currently down to only an average of 35 players now, and even though they are trying to keep the ship from sinking by running more promotions, unless they improve their cash out problem the sinking will likely continue, perhaps to the point of it going under the water.
Bwin Party To Cut Operating Costs To Look To Boost Profit
Shareholder pressure to improve performance has online gaming company Bwin Party looking to cut their operating costs this year by an additional €10 million, to look to bring them in line with profit targets.
This move was the result of efforts of a single shareholder in the company, Jason Ader, although he does own 5% of Bwin Party and also sits on the board of directors, so he does have some real influence.
Bwin Party operates both PartyPoker, one of the largest poker rooms in the world, as well as Bwin, which does have a poker room but is mostly focused on sports betting, and is among the largest site offering this.
Cutting expenses often involves either providing reduced service or backing off on marketing and promotion, both of which can cause a downturn of profits, but from the looks of things it doesn't look like players have anything to worry about right now, as the company has done fairly well to attract and keep players lately.