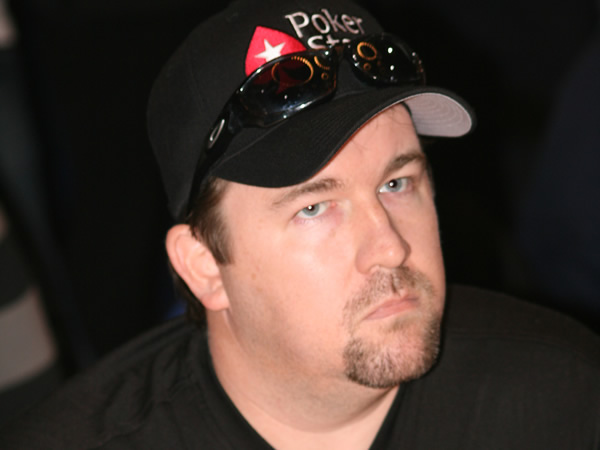 Few (if any) players have contributed as much to the popularity and awareness of poker in the modern era as Chris Moneymaker.
He may also have the most appropriate surname in history. The man is capable of pulling a mint from any poker tournament, and his status as a legend is cemented. A numbers and finance guru by trade, Moneymaker's poker prowess was predicated by a career in accounting. The Tennessee native received his master's degree in accounting from the University of Tennessee long before becoming a household name.
Like so many of us, Moneymaker mastered his poker craft by playing online, a perfect venue where he could track statistics and develop strategy.
Moneymaker's incredible rocket ride to the center of the poker universe famously began with an earnest $40 investment to join a satellite tournament on PokerStars.com. He won that tournament and qualified for a $10,000 seat at the Main Event of the 2003 World Series of Poker (WSOP).
Despite his amateur status, Moneymaker flashed impressive skills from day one of the tournament, leading one handicapper to peg him as a long shot contender to win it all. The prognostication proved to be right, since Moneymaker dramatically bluffed veteran pro Sam Farha en route to victory and the $2.5 million first prize. He had bested 838 of the world's best poker players in his first professional showcase.
Ironically, Moneymaker's initial game plan was to play conservatively and aim for a fourth-place finish. Fortunately, a friend persuaded him to go all in and vie for the top spot.
At the time of the 2003 WSOP, Moneymaker was working as an accountant and restaurant server. He left those jobs in short order to focus on poker full time. He also founded his own gaming company and became a spokesman for PokerStars.
Moneymaker's stunning WSOP victory coincided with expanded televised coverage of poker events on major networks like ESPN. For the first time, TV audiences were drawn directly into the action with first rate commentary and enhanced "hole cam" camera angles showing players' face-down cards.
This better-than-tableside-seat viewing experience, coupled with Moneymaker's overnight explosion of success, created the huge wave of poker popularity that players and fans alike continue to ride. The number of amateur entrants in poker tournaments grew by quantum leaps in the years following the 2003 WSOP.
Naturally, Moneymaker became the early embodiment of the movement, as his impact on poker was appropriately dubbed the "Moneymaker Effect".
Never one to shy away from the spotlight, Moneymaker embraced his newfound celebrity status with charisma and relentless self-promotion. He published the autobiography Moneymaker: How an Amateur Poker Player Turned $40 into $2.5 Million at the World Series of Poker in March of 2005, less than two years after his WSOP debut.
Currently living in Nashville, Tennessee with his wife and loved ones, Moneymaker continues to act as a fantastic poker ambassador, easily connecting with fans with his approachable down-to-earth personality. He competes in professional tournaments and regularly places among the top winners.
If there was any doubt, The Moneymaker is still very much in effect.