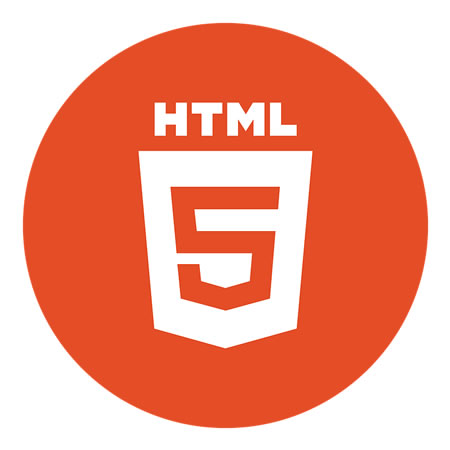 When it comes to the relatively young iGaming industry, there have been few technological advancements more important than the integration of HTML5 technology. HTML5 has been single-handedly celebrated by many within the online casino scene for bringing casino gaming to people in all four corners of the world; whether it's in their living room, in bed, or even on the early morning commute to work.
Thanks to HTML5 technology, there are now two ways a casino can be played through your smartphone. You can download a mobile app based on one of the many online casino providers available today, or use a responsive version of the website that enables instant action from mobile browsers. Bizarrely, HTML5 is by no means a new advancement. In fact, work first began on HTML5 as early as 2004. HTML5 is designed to make it easier to natively support video on all platforms, be it desktop, smartphone or tablet devices. The upshot is that iGaming operators can always provide consistent cross-platform user experiences.
Way back when an update to HTML 4.01 technology was first mooted, the then-CEO of Apple, Steve Jobs predicted that HTML5 technology would be the death knell for Flash - and he was right. It was British iGaming software pioneers, Microgaming who sought to become the first developers to design and build brand-new video slots in HTML5. They would also go on to recreate a host of their most popular Flash-powered slots, including the classic Tomb Raider title and popular table games such as roulette and blackjack.
What's great about HTML5 technology from an iGaming operator's perspective is that it breathes new life into their website platforms. HTML5 has broken down barriers between devices and web browsers, making it faster and more efficient to use than downloading and waiting for a mobile app to open.
Another facet of the iGaming industry that HTML5 has successfully transformed is the live dealer games offered by online casinos. Live dealer games involve professionally-trained dealers and croupiers that manage table games, such as roulette and blackjack, in real time and are visible to online players via live streaming technology. Players can engage with the dealers and croupiers, as well as the other online players at their table, via the chat box functionality. Optical Character Recognition (OCR) technology has also played a key role in the engagement of live dealer casino games for online players, accurately overlaying game data on-screen in real time to help players make informed choices about their next wagers.
Prior to HTML5, there were multiple technical issues to contend with for live dealer games. The quality of live streams and the ability to act in real time posed issues for operators with players using a plethora of devices. HTML5 soon became the standard for all web browsers and mobile platforms to meet, something that Adobe Flash ultimately failed to achieve through the years. According to Martin Reiner, CEO of Visionary iGaming, HTML5 client applications now "deliver high quality, rich user features on [even] standard internet browsers". Reiner said that this development would "open up the world for Apple iPhone and Android users to have access to their gaming accounts from virtually anywhere".
There is no doubt that the rise of HTML5 and cross-platform iGaming platforms have provided a stiff challenge to bricks-and-mortar casinos. The convenience that a mobile or web-based iGaming platform offers is something a land-based casino will never be able to match. Punters can sit down wherever they are and play their favourite games without having to get in the car or hop aboard a train or bus to their nearest casino location - and still receive big real-money payouts.
Visually, HTML5 has also helped increase the appeal of iGaming. Refined, high-definition audio and visuals have been made possible for video slots through HTML5, creating gaming experiences akin to a games console. It has had a positive impact on mobile gaming revenues, too. In 2017, mobile gaming was said to have generated $46.1bn, a 19.3% year-on-year rise, according to Newzoo's Global Games Market 2017 report. No doubt iGaming's 'pick-up-and-play' capabilities have improved immeasurably thanks to HTML5; tapping into the world's ever-growing community of casual gamers that use their smartphone and tablet devices as a genuine form of mobile entertainment.