Once November hits you will probably be ready for a nice week long vacation down south. Well playing some quality poker at Bovada can accomplish this for you because Bovada is hosting a variety of qualifier tournaments to the Punta Cana Poker Classic. These qualifiers are taking place until October 20th and you can try your luck and win one of the amazing $5,500 prize packages.
What Does the Package Include
Ready to know what you're playing for? If you win a prize package through Bovada this is what's in store:
Six nights accommodation at the Hard Rock Hotel and Casino in Punta Cana.
$1700 for travel expenses.
All-inclusive food and drink while at the resort.
A bag of Bovada goodies.
Of course the $1650 main event buy-in!
Just the vacation is worth winning the prize package, but if you can relay that win into some more money with a strong live showing then the vacation gets even better.
How To Win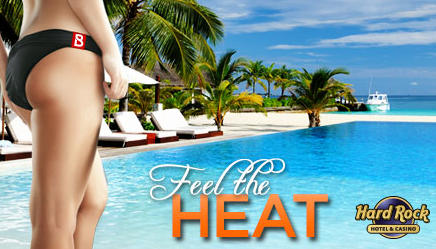 The Punta Cana satellite tournaments cost $270 to enter and they run once a week. This means that about 1 in 20 entrants win a prize package. You don't have to buy-in direct though, with semi-final, quarterfinal and cheap seat qualifiers also available.
The cheap seat qualifiers win you a quarterfinal seat, while the quarterfinal qualifiers win you a semi-final seat, which then win you the seat in the satellite.
These qualifiers run every day, so you can win your satellite entry without having to drop $270.
There will be at least 30 players from Bovada heading to Punta Cana so you won't be alone, and Bovada definitely knows how to take care of players who win their prizes.
Just be sure that you are available to travel to Punta Cana during the tournament, which is from November 11th to 17th, 2013. You must also make sure that you have a valid passport and that your Bovada account is in good standing with accurate information.
About Bovada
Bovada is a great USA room that still accepts players from the United States. This is rare nowadays and Bovada has stepped into this open market with a great business plan and a lot of trust. If you are an American looking to play online poker then look no further than Bovada.
Bovada also offers a 100% matching bonus up to $1000 for new players, so if you have yet to open a Bovada account then you can use your bonus money to try to win a trip to Punta Cana!
Click here to visit Bovada now and win your Punta Cana vacation.