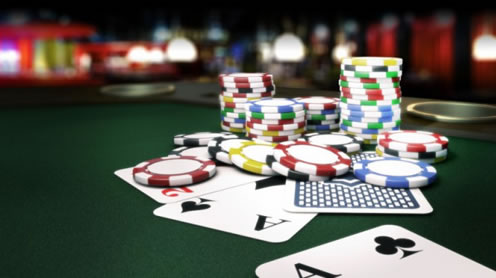 Ever since poker made its first steps into the online world at the end of the 1990s, it has changed the landscape of the game in myriad ways.
Online poker has opened the game up to new audiences and demographics, increased its accessibility, and allowed for new versions of poker to emerge that would not have been otherwise possible in the traditional sense.
The exciting prospect is that online poker's evolution will continue into the future with the development and refinement of technology and increased data analysis, offering more games and better user experiences.
So, what could that future look like? Here are a number of ways poker looks set to revolve in the near future.
More private home games
What the coronavirus pandemic has taught us is that life has been made so much easier thanks to digital innovation. Millions of people have been able to work from home thanks to the Internet and VPNs; family and friends can stay in close contact with communication software like Skype and Zoom; while streaming services like Netflix and Hulu have kept us entertained.
The same can be said for online poker, which has not only been able to continue uninterrupted during these times but has seen a spike in popularity with so many people stuck largely at home.
One feature of online poker that is seeing a rise at this time is that of private home games, which allows groups of friends to play on an established poker platform but in a private virtual room. It is quite understandable in the current climate as friends are unable to physically meet but can still be sociable with a game of poker.
PokerStars have had this feature for some time but expect many other poker platforms to establish their own versions. An increase in private home games is an inevitable reaction from the poker industry to provide players what they want and need.
However, even when times return to normal after the pandemic, private home games are expected to remain a popular feature.
Data-led user experience
Data already plays a key role for online casino companies companies in trying to create the best user experience for players as possible, while also using such data for targeted marketing campaigns and to create new games.
User data - such as the types of poker games being played, frequency of games played, typical stakes, and other factors - is used to help poker companies better tailor the platform to specific players' needs. It can also help poker platforms introduce new and more efficient payment methods.
As data analysis continues to become more refined, online poker companies will be able to delve deeper into the metrics and form even more specific experiences on a player-by-player basis.
Blockchain technology
Blockchain technology is often mainly associated with cryptocurrencies like Bitcoin and Ethereum, but the levels of safety and security the technology can provide will likely take a bigger role in the future of online poker.
Yes, there are many online poker platforms that allow players to pay in cryptocurrencies, with some poker companies launched as crypto-only sites, but blockchain can help solve certain limitations of the current system of online poker.
Among the advantages of blockchain-based online poker include verifiable and unhackable transactions, instant withdrawals, and greater fairness and equality.
It is widely believed that blockchain technology is very much in its infancy, but in some years, it could play a major role in increasing the safety and security of online poker.
Virtual and Augmented Reality
Virtual Reality (VR) and Augmented Reality (AR) have already found their ways into the online casino space and are sure to make even greater impacts in the future.
VR allows poker players to enter virtually created poker rooms and play alongside real players, while AR differs slightly in that the 'reality' is not virtual - instead players are transported to a real poker table with real poker dealers.
VR and AR feel like they have been around for some time, but both remain rather niche. That is all expected to change in the near future as more and more people embrace the technology and headsets become cheaper.
Increased spectator audiences
Poker has been a popular spectacle for fans for years, as millions tune in on TV and online to watch the biggest players compete at the biggest tournaments.
With the emergence of streaming platforms like Twitch, poker as a spectator sport has become increasingly inclusive and immersive, allowing viewers to comment and get involved in the action.
Additionally, Twitch has allowed poker players to form their own communities of supporters, giving players greater control of their brand and develop more personal connections with those who support them and their careers.
As services like Twitch encourage more people to watch poker, it will have the consequential effect of continuing to grow the game. And if you are looking for ways to learn poker and card games like blackjack easily check out this helpful guide by BetAmerica.com: https://extra.betamerica.com/casino/blackjack/how-to-play/